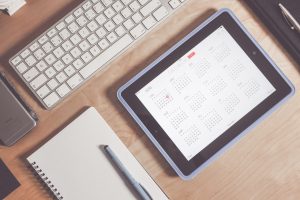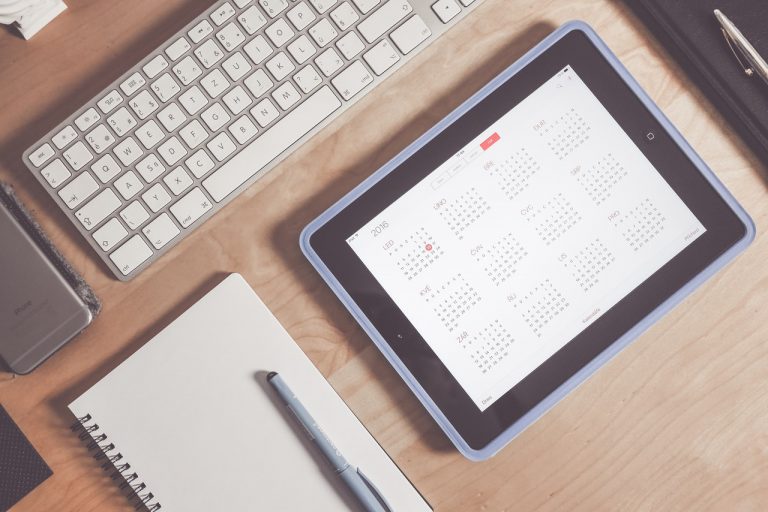 There's often a variety of emotions connected to the results of a pregnancy test. They can range from disappointment, excited anticipation, shock, confusion, fear, and other feelings. For most women, a pregnancy promises to be a life-changing event. But coping with one that may not have been planned can be a highly personal process. As you consider your options, you may be trying to find out how far along you are. However, you may be uncertain about how to calculate gestational age. Perhaps you heard most women use the first day of their last menstrual period (LMP) to measure how far into their pregnancy they are. But you feel there may be a problem – you're not sure you know this date. This is not uncommon, and fortunately, there's more than one way to figure out your pregnancy's age.
Are you unsure about when the first day of your last period may have occurred? Avenue Women's Center offers clients reliable information about their pregnancies, and we're here to ensure you have access to support. Our expert staff will walk you through the steps of taking a free, medical-grade test. And we can answer any questions you may have about how to calculate gestational age. Through our limited medical services and referrals, we provide you with relevant information and resources regarding your pregnancy.
Schedule your free appointment at one of our six locations in Chicagoland today!
How Is Gestational Age Determined?
Since the exact date of conception may not be known, LMP is typically the measurement used to assess how far along you are. If you have regular 28-day menstrual cycles, then the number of days it's been since the first day of your LMP is usually divided by seven. Another method that a doctor may use is a "pregnancy wheel" or gestational age calculator. He or she may locate the date of your LMP on the wheel. And after lining it up with the indicator, your estimated due date will be displayed.
But let's say you aren't sure when you had your LMP. This is okay, as there are still a few ways to figure this out. If you have an idea about what week your LMP might have occurred, then your doctor can typically estimate from there. For women who do not remember at all, an ultrasound may be used to determine gestational age.
Generally, an ultrasound exam can be used as early as 6 weeks after your LMP. This type of method for measuring the development of your pregnancy is typically considered to be the most accurate. It can also detect potential risks early in pregnancy, like an ectopic pregnancy or your chances of miscarriage. This is why it can be beneficial to schedule one before you move forward with one of your options of parenting, adoption, or abortion. Either of these conditions will usually require immediate medical treatment.
Facing an Unexpected Pregnancy: Where Do I Go From Here?
Your pregnancy news might have come as a shock. This may have left you feeling rather stressed. It's normal to experience this, as accidentally becoming pregnant can take an emotional toll on anyone. Every woman's circumstances are unique. But for those who may be overwhelmed by what they're facing, knowing you are not alone can be encouraging. There are plenty of resources available to you. Though it may seem scary, reaching out for help can connect you to trained professionals who can offer guidance.
An unexpected pregnancy may seem like the end of the world as you know it. And it's true that it might bring some unanticipated changes to your life. But you are not without assistance. By accessing reliable information about your choices, you can think about which one will be the most beneficial to you.
You may be feeling nervous after learning you're pregnant, especially if you aren't sure when the first day of your last period occurred. And the process of learning all you can before you commit to a choice can seem stressful. Avenue Women's Center is here to help you locate accurate information about your pregnancy. Our expert staff provides information about all of your options. We'll also assist you in learning more about how far along you might be and identifying any early pregnancy risks. We understand you may have a lot of questions at this time. And we're here to help as you process your decision.
Schedule an appointment with us today to talk more about your pregnancy in a nonjudgmental and supportive environment!
_______________
References:
Reviewed by Patricia Kuenzi, APN-CNP, MSN, ANP, PNP.
The information provided here is general in nature.  It is not a substitute for a consultation with a medical professional. Before any medical procedure, it is imperative that you discuss your personal medical history, risks, and concerns with your doctor. If you have questions during or after a procedure, your doctor should be immediately contacted. Avenue Women's Center is not an emergency center.  If you are experiencing severe symptoms, such as bleeding and/or pain, seek immediate medical attention.  Contact your physician, go to an emergency room, or call 911.