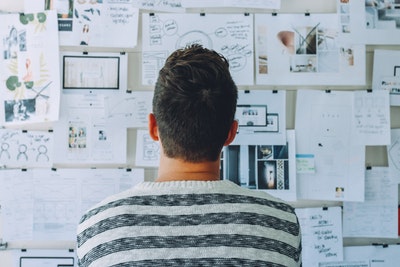 How does an unexpected pregnancy fit into your personality type? Regardless of how you score on personality profiles, an unplanned pregnancy can throw anyone for a loop. What next steps do you take in order to positively adapt?
Avenue Women's Center is a limited medical clinic providing services geared towards women facing an unexpected pregnancy. If you are concerned you might be pregnant or recently took a positive test, contact us today. Our free, confidential services will provide the assistance you need to take the next steps in your decision-making process.
Recently I took an Enneagram test and learned more about my personality profile. What I took away was insightful and confirmed traits I had observed in myself over time. I am an idealist and strive to bring out the best both in myself and in others. I see potential and strive to reach it. Understanding these components of my personality type provides insight into how I might respond to change or the unpredictability of life, such as an unexpected pregnancy.
On the other hand, while it was good to learn more about my personality, an assessment doesn't dictate who I am or the choices I make. Personality tests are descriptive, not prescriptive. As humans, we grow and change. Experiences shape us. We continue to surprise ourselves. I experience this every time I find myself taking a risk I wouldn't normally take or experiencing something out of my typical "norm."
So, what does a personality assessment tell me about facing an unexpected pregnancy?
It gives me insight in how I might respond, but it doesn't tell me how I should respond. What I choose to do is up to me.
If you're facing an unexpected pregnancy, there are beneficial next steps for you to take, regardless of your personality type.
Gather more information. Have you confirmed your pregnancy? That is your first step. Once you know for sure you're pregnant and how far into the pregnancy you are, you can begin looking into your choices. Different personality types go about this in different ways. Are you a researcher? Do you like to hear from experts? Do you prefer a time of introspection or meditation? Whatever method works best for you, start gathering information about all your pregnancy options: abortion, adoption, or parenting.
Weigh your decision. For some, this means discussing the decision with people you trust. For others, this means creating a pros/cons list. From analysis to connecting to processing, choose the next step that works best for you. This is an important decision and one you want to fully understand before moving forward.
Regardless of your personality type or your process through decision-making, Avenue Women's Center is here to help. We understand that each woman is as individual as her decision and her circumstances. We offer nonjudgmental support, accurate information, and a listening ear for anyone facing an unexpected pregnancy. Contact us today to schedule a consultation with an expert client advocate at one of our five DuPage County locations: Elmhurst, Glen Ellyn / Lombard, Naperville, West Chicago, or Wood Dale, Illinois. We will walk this journey with you.
The information provided here is general in nature.  It is not a substitute for a consultation with a medical professional. Before any medical procedure, it is imperative that you discuss your personal medical history, risks, and concerns with your doctor. If you have questions during or after a procedure, your doctor should be immediately contacted. Avenue Women's Center is not an emergency center.  If you are experiencing severe symptoms, such as bleeding and/or pain, seek immediate medical attention.  Contact your physician, go to an emergency room, or call 911.