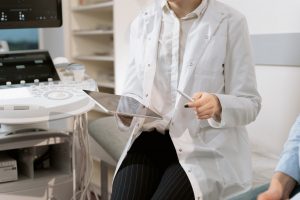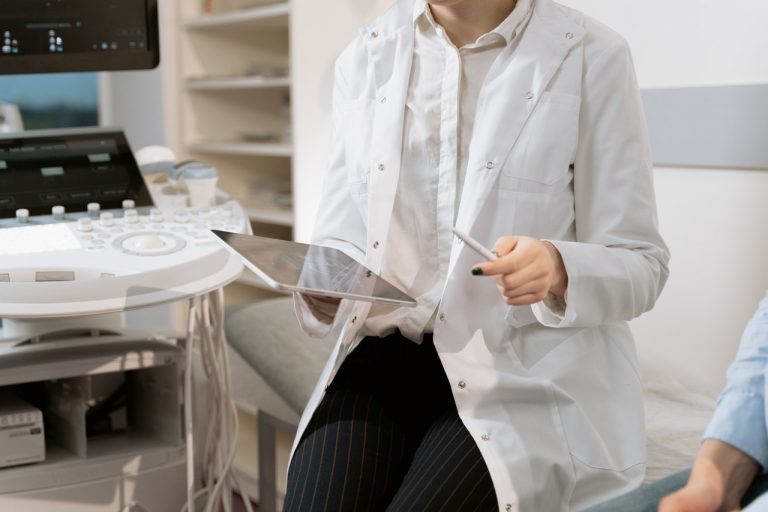 If you're unexpectedly pregnant, an ultrasound is a helpful early step. But you may be wondering what the experience will be like. Or what type of emotions you may have. An unexpected pregnancy can be an emotional experience for many women, regardless of what services they receive. What women feel during an ultrasound appointment can vary depending on their personal circumstances. It can be helpful to have support during and after the exam. The ultrasound can be vital to receive information regarding how far along you are and potential early pregnancy risks. Gathering more information about your pregnancy and the benefits of ultrasound is a great first step. This can help as you determine what an ultrasound appointment may look or feel like for you personally. So, where do you turn from here?
An unexpected pregnancy can be a challenging situation. Avenue Women's Center is here to guide you through the process of locating accurate information and reliable care. Confirm your pregnancy through a free medical-grade pregnancy test. Afterward, you may receive a limited ultrasound exam, where you will learn more about the status of your pregnancy. Our pregnancy consultants are here to help you know what to expect and address your unique concerns. Learn more about all your pregnancy options in a confidential, caring environment.
Contact us today to set up a free appointment at one of our six locations in DuPage County! 
Understanding Your Feelings Surrounding Unexpected Pregnancy
Numbness:
Just thinking about the unexpected pregnancy might make you nervous. It's normal to try distancing yourself from a difficult situation. Perhaps that's why you've been hesitant to have an ultrasound. Scheduling one would be confirmation of your present reality. However, an ultrasound usually provides women with important information. It can alert you to complications like a miscarriage or an ectopic pregnancy. Ultrasounds can also tell you the pregnancy's gestational age. Understandably, you may be scared to leave the comfort of ambivalence. But this exam can offer you the information you need to make a decision about your pregnancy.
Anxiety:
An ultrasound can remind you of the plans you need to make. What will this pregnancy mean for you? How might you want to move forward? You do not have to handle these worries alone. Is there a trusted friend or family member who can be with you during the ultrasound? Professional resources like a doctor or a pregnancy consultant can be there for you too. These resources can also walk you through your options and help you better understand your decisions.
Relief:
You might have questions about the state of the pregnancy or your own health prior to the ultrasound. For some women, an ultrasound can calm this fear. The exam can provide insight into gestational age or early pregnancy risks. It can also be nice to have a better idea about what steps to take. This bit of clarity can help you feel a little more confident when it comes to figuring out the best way to move forward.
These are just a few emotions you might experience during your ultrasound appointment. Try to remember that learning more about your pregnancy and your choices doesn't commit you to a decision. It can help you explore your options. This in turn can aid you in feeling more prepared to navigate your way through an unexpected pregnancy.
It's okay to feel nervous after learning you're pregnant. Avenue Women's Center is in this together with you so you can find the route that aligns with your needs. We can provide you with a free, limited ultrasound exam so you can be informed about your pregnancy and the available options. We'll also sit down with you for a private consultation. All of our services are free and confidential.  
Schedule a time to meet with one of our caring pregnancy consultants today!
Reviewed by Patricia Kuenzi, APN-CNP, MSN, ANP, PNP.
The information provided here is general in nature.  It is not a substitute for a consultation with a medical professional. Before any medical procedure, it is imperative that you discuss your personal medical history, risks, and concerns with your doctor. If you have questions during or after a procedure, your doctor should be immediately contacted. Avenue Women's Center is not an emergency center.  If you are experiencing severe symptoms, such as bleeding and/or pain, seek immediate medical attention.  Contact your physician, go to an emergency room, or call 911.