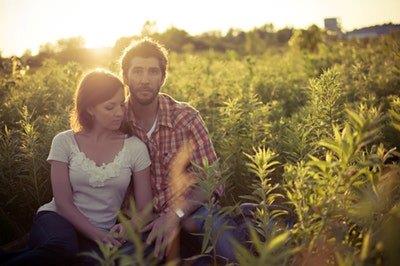 If you are considering having a surgical abortion, you will most likely have some important questions about what to expect following the procedure. Many women wonder what happens after abortion. For example:
How long will it take to recover?
Can I go back to work or school right away?
How will I feel physically?
How will I feel emotionally?
Will there be complications?
When can I get pregnant again?
Will I need to go back for a checkup?
As you continue reading, we will discuss general answers to these questions, but these are only some of the questions you might have as you consider your options. At Avenue Women's Center, we offer a safe, nonjudgmental and compassionate place to explore these and any other questions you might have. Please contact us by phone, text, email or chat. Our locations are in Elmhurst, Glen Ellyn / Lombard, Naperville, and Wood Dale, Illinois. At any of these locations – or over the phone – we're waiting to help you.
Most abortions in the U.S. occur during the first trimester of pregnancy (up to 13 weeks). Some women opt for the medical abortion (which is an option up to 10 weeks gestation) while others choose the surgical procedure. While it's critical to understand what to expect following either procedure, this writing focuses on what happens after abortion that is done surgically during the first trimester.
Here are some things to know when preparing yourself for what happens after abortion:
Recovery After Surgical Abortion: Immediately following the procedure, women can expect to rest for awhile in a recovery area at the clinic or doctor's office while under the care of a nurse. When a woman is ready to go home, she should be given a list of at-home care instructions as well as information on who to contact if any issues arise. Everyone is different in how long it takes to fully recover. Women are advised to listen to their own bodies. Most women should be able to resume light activities within a day or so, including work and/or school if they do not involve heavy exertion, but they will want to give themselves some extra self care over the next few days to few weeks. They should follow all of their after care instructions and take all antibiotics as prescribed. Additionally, they should follow their doctor's recommendations regarding a post procedure checkup, which generally occurs within two weeks of the procedure.
Physical: Some bleeding is normal following abortion and may last for up to two weeks. A woman may also experience cramping on and off for one or two days following the procedure. If a woman experiences more severe symptoms (see Possible Complications below) she should contact her doctor or call 911 immediately.
Possible Complications After Surgical Abortion: A first-trimester abortion is considered to be a safe medical procedure with minimal risk (less than 0.05%) for major complications. That being said, as with any surgical procedure, there is a chance for medical complications to occur after the procedure, including severe bleeding or infection. A woman's after care instructions should provide a detailed list of signs and symptoms to watch for and she should contact her doctor or call 911 immediately if any of those occur. These include, but are not limited to, severe bleeding, severe vomiting, fever, general body and muscle aches, severe abdominal pain, foul smelling discharge and others. Women must be diligent about following up with their doctors if they experience any of the symptoms listed in their after care instructions.
Emotional: Everyone is different regarding how they respond emotionally after having an abortion. If a woman feels she is having a difficult time with her emotions after the abortion, she should not hesitate to reach out for help. If her challenges include thoughts of suicide, calling 911 or reaching out to a 24-hour national hotline, such as Lifeline at 800-273-8255, are options for gaining the support that's needed. It's not uncommon for women to have other strong emotional responses, including grief or anger. To talk confidentially about their personal experiences, women or men are invited to contact Restore After Abortion. For over 10 years, Restore has provided free post-abortion support to Chicagoland men and women.
Future Pregnancies After Surgical Abortion: For many women, it is possible to get pregnant soon after an abortion. Women should give their bodies time to fully recover (one to three weeks) before resuming sexual activity.
For over thirty-five years, Avenue Women's Center has been the first step for women of all ages and circumstances in the Chicagoland area who are confronted with an unintended pregnancy. Please call to schedule your free, private and confidential appointment with one of our experienced pregnancy consultants. It is our commitment to serve all our clients, including you, with nonjudgmental care and compassion. You can reach us by phone, text, email or chat. You don't need to do this alone. Please call us today.
---
Resources:
The American College of Obstetricians and Gynocologists. (2015, May). Frequently Asked Questions, Special Procedures, Induced Abortion. Retrieved from: http://acog.org/Patients/FAQs/Induced-Abortion#after
WebMD. (2014, June). Abortion – Before, During, and After an Abortion: When to Call a Doctor Retrieved from: http://www.webmd.com/women/tc/abortion-before-during-and-after-an-abortion-when-to-call-a-doctor#1
Guttmacher Institute. (2017, August). Induced Abortion in the United States. Retrieved from: https://www.guttmacher.org/fact-sheet/induced-abortion-united-states
Reviewed by Patricia Kuenzi, APN-CNP, MSN, ANP, PNP.
The information provided here is general in nature.  It is not a substitute for a consultation with a medical professional. Before any medical procedure, it is imperative that you discuss your personal medical history, risks, and concerns with your doctor. If you have questions during or after a procedure, your doctor should be immediately contacted. Avenue Women's Center is not an emergency center.  If you are experiencing severe symptoms, such as bleeding and/or pain, seek immediate medical attention.  Contact your physician, go to an emergency room, or call 911.