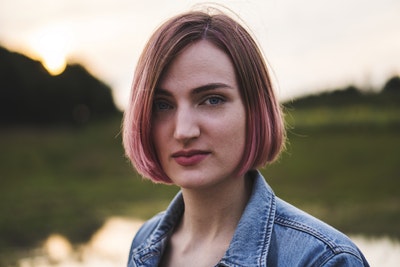 What happens during surgical abortion? This is an important question if you are experiencing an unplanned pregnancy and are in the process of weighing your options. In this article we will review the basics of surgical abortion procedures and hope it will give you some introductory information for your investigation. It's probable you'll have additional questions, and we'd like to offer assistance for that as well.
Avenue Women's Center is the first step for women in the western suburbs of Chicago who are in an unplanned pregnancy and are seeking to determine the best course of action. As you contemplate where to go next with your pregnancy situation, we provide services to help such as confirmation of the pregnancy and information on each of your pregnancy options, including surgical abortion. If your pregnancy concerns are based on symptoms you are experiencing or home pregnancy test results, we urge you to begin with our free medical-grade test to confirm or to dismiss your fears. All our services are completely confidential, and many of them are available at no cost to you. Please contact us by phone, text, email or chat.
"What happens during surgical abortion?"
There are a number of types and procedures for surgical abortion. What happens during the abortion depends on which procedure is used. The type of procedure is determined by how far along the pregnancy has advanced. Any surgical abortion must be performed in a doctor's office, clinic or hospital.
The most common type of surgical abortion is aspiration or suction curettage which can be performed in the first trimester, up to about 12 to 14 weeks. In this procedure, as the patient lies on her back on the exam table with her feet in stirrups, the provider typically inserts a tool called a speculum into the vagina to open it. Next, a cannula is generally inserted. This long slender tube is attached to either a hand-held (manual) syringe or a suction machine. It "vacuums" or draws out the contents of the uterus. The suction curettage may also have a sharp edge to scrape the inside of the uterus, ensuring that no pregnancy material remains. This procedure may be completed in as little as 10-15 minutes, with recovery time at the clinic required afterwards.
At about 14 weeks, into the second trimester of pregnancy, dilation and curettage (D&C) or dilation and evacuation (D&E) is used for a surgical abortion. With the pregnancy further advanced, added prep work may be necessary prior to the procedure. For example, more extensive dilation will be required to avoid injury to the cervix. An additional medication may be given to soften the uterus.
The D&E procedure is similar to the suction curettage, involving suction and scraping. The doctor will also use forceps to remove larger masses of pregnancy material. As this procedure is performed later in the pregnancy, additional options for pain medication or sedation are available. The surgery itself is generally finished in 15-30 minutes, again with required in-clinic recovery time afterwards.
In many states there is no option for abortion past the second trimester, 21 weeks gestation or later. This is due to the advanced stage of the pregnancy and concerns about viability of the fetus. See state legislation for your area for more information.
Does this information prompt further questions about surgical abortion?
What should I typically expect after surgical abortion? Are there restrictions or limitations?
What type of follow up is recommended after the surgery?
Are there more details about pain and pain management for the procedures?
What are the general risks with surgical abortion?
What complications can occur with an abortion?
Can there be any long-term health effects from having an abortion?
Along with "what happens during surgical abortion," these are good and valid questions—and more may have occurred to you as you continue to consider your options. Due to the limitations in length for an article such as this, we're not able to address every detail which may come to mind. As we noted earlier, however, Avenue Women's Center is here to serve you beyond this introductory overview about surgical abortion.
In a private, no-obligation pregnancy consultation with one of our trained and experienced client advocates, we are prepared to equip and accompany you as you go forward. We will meet you with respect and nonjudgmental compassion. This consultation is another of our services that is free of charge to you. Please contact us today!
---
References:
American College of Obstetricians and Gynecologists (ACOG). (2015, May). Induced Abortion, FAQ043. Retrieved from: https://www.acog.org/Patients/FAQs/Induced-Abortion
Mayo Clinic. Dilation and curettage (D&C). Retrieved from: https://www.mayoclinic.org/tests-procedures/dilation-and-curettage/about/pac-20384910
American Pregnancy Association (APA). (2017, January). Surgical Abortion Procedures. Retrieved from: http://americanpregnancy.org/unplanned-pregnancy/surgical-abortions/
US National Library of Medicine, Medline Plus. (2016, October). Abortion – surgical. Retrieved from: https://medlineplus.gov/ency/article/002912.htm
WebMD. (2017, March). What Are the Types of Abortion Procedures? Retrieved from: https://www.webmd.com/women/abortion-procedures#1
Reviewed by Patricia Kuenzi, APN-CNP, MSN, ANP, PNP.
The information provided here is general in nature.  It is not a substitute for a consultation with a medical professional. Before any medical procedure, it is imperative that you discuss your personal medical history, risks, and concerns with your doctor. If you have questions during or after a procedure, your doctor should be immediately contacted. Avenue Women's Center is not an emergency center.  If you are experiencing severe symptoms, such as bleeding and/or pain, seek immediate medical attention.  Contact your physician, go to an emergency room, or call 911.