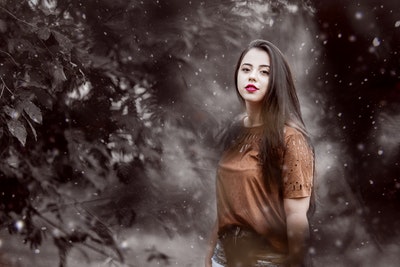 What happens during the abortion pill? We recently posted an article about what happens during a surgical abortion. Another method for ending pregnancy is a medication abortion using the "abortion pill." If you've recently discovered you're pregnant, and this was not part of your plan at this time – or if you suspect you might be pregnant – it makes sense that you're looking into your options. Understanding what happens during abortion pill termination would be part of that exploration.
Unplanned pregnancy is in itself a challenging place to be. Questions about pregnancy options and weighing them carefully can seem overwhelming. That's why we want you to know how Avenue Women's Center may be of assistance to you. Only you are able to make the decisions you are now facing. However, as your first step in this journey, we are here with resources and services that help along the way. Read on for details of what happens during the abortion pill. Then please contact Avenue Women's Center and allow us to assist as you navigate your options.
A medical (or medication) abortion utilizes RU-486, commonly referred to as the "abortion pill." It's actually a regimen of two medications taken in succession under the care of a certified doctor or health care provider. Here's what typically happens during an abortion pill termination:
The woman goes to a clinic, medical office, or hospital for the first pill, Mifeprex (generic name: mifepristone). A medical examination is required to determine eligibility for the medication. A woman may not take Mifeprex if she has an ectopic pregnancy, if she has had an allergic reaction to a similar drug, problems with her adrenal glands, bleeding problems or taking anti-coagulant (blood-thinning) medication. If she has an IUD in place it must be removed before taking the Mifeprex. Accurate dating of the pregnancy is required; the drug may not be used if it has been more than 70 days since the first day of her last menstrual period. A sonogram or an ultrasound is generally done to provide this information.
The first pill is typically taken by mouth at the clinic. The provider will give to the patient the second medication, misoprostol, with instructions for taking it 24 to 48 hours after the Mifeprex. This medication may be taken at a location the patient chooses, often at home.
The first pill, Mifeprex, functions by blocking necessary hormones and nutrients. As a result, the growth of the pregnancy is ended. Misoprostol, the second drug, brings on contractions to expel the pregnancy from the uterus. There may be some light bleeding after the first pill. After the second, the patient will usually experience cramping and bleeding. This may last for a few hours or for as long as several days. Each woman's experience may vary; the patient is advised to be prepared with a good supply of absorbent sanitary pads, access to a health care provider who can answer questions by phone, and access to emergency services in the unlikely event of serious complications.
A second visit to the clinic is required after about two weeks to confirm that the abortion is complete and no pregnancy materials remain inside the uterus. Medication abortion is generally considered to be fairly effective. There is an 8-10% chance of a failed or incomplete abortion. When this happens, a second attempt at a medication abortion – or more likely, a surgical abortion – would be necessary.
Learning what happens during abortion pill termination is part of the decision-making process for an unplanned pregnancy. It's natural to have other questions as well as you seek out the services you require. With over 36 years' experience in working with women in DuPage County and the western suburbs of Chicago, Avenue Women's Center is prepared to come beside you with the assistance you need. Here you will be treated with respect and nonjudgmental care. We offer private, confidential pregnancy consultations with a trained client advocate. Call, text, email or chat with us today to set up your appointment. We look forward to meeting you!
---
References:
Mayo Clinic. (2018, January). Medical abortion. Retrieved from: https://www.mayoclinic.org/tests-procedures/medical-abortion/about/pac-20394687
US Food and Drug Administration. (2018, February) Mifeprex (mifepristone) Information. Retrieved from: https://www.fda.gov/Drugs/DrugSafety/ucm111323.htm
US Food and Drug Administration. (2016, March). Questions and Answers on Mifeprex. Retrieved from: https://www.fda.gov/Drugs/DrugSafety/PostmarketDrugSafetyInformationforPatientsandProviders/ucm492705.htm
American Pregnancy Association (ASA). ( 2018, March). Abortion Pill. Retrieved from: http://americanpregnancy.org/unplanned-pregnancy/abortion-pill/
American Pregnancy Association (ASA). ( 2017, April). Medical Abortion Procedures. Retrieved from: http://americanpregnancy.org/unplanned-pregnancy/medical-abortions/
Reviewed by Patricia Kuenzi, APN-CNP, MSN, ANP, PNP.
The information provided here is general in nature.  It is not a substitute for a consultation with a medical professional. Before any medical procedure, it is imperative that you discuss your personal medical history, risks, and concerns with your doctor. If you have questions during or after a procedure, your doctor should be immediately contacted. Avenue Women's Center is not an emergency center.  If you are experiencing severe symptoms, such as bleeding and/or pain, seek immediate medical attention.  Contact your physician, go to an emergency room, or call 911.