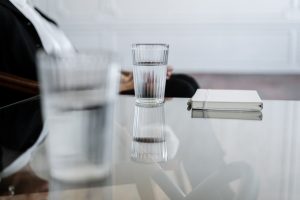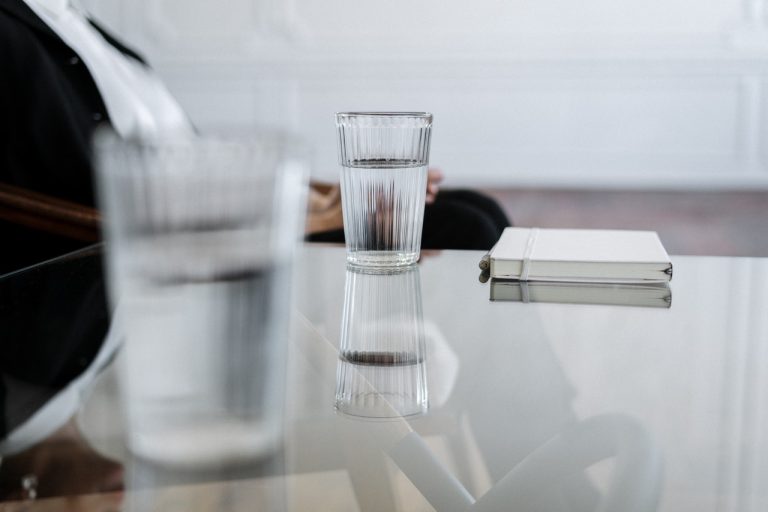 Learning about an unexpected pregnancy can throw you off balance. You might have begun to notice significant changes to your body and experience fluctuating emotions. If it's still early in your pregnancy, then perhaps you've started to consider your options. For some women who find themselves experiencing an unexpected pregnancy, many complex circumstances may surround their decision to terminate. There may be concerns about education, work, or communicating with a partner. And after taking a test, it's possible you began thinking about abortion. Before focusing on what to do with your pregnancy, it's important to have your health assessed first. If a condition such as an ectopic pregnancy arises, then you may need medical treatment right away.
If you've just learned you're pregnant, it's understandable that this news can seem life-changing. But before you make a decision, have you determined your risk for an ectopic pregnancy yet? Avenue Women's Center has served Chicagoland women since 1981, offering reliable information and confidential support. On top of private consultation appointments with our caring staff, we offer limited medical services and referrals for further treatment. Find out more about ectopic pregnancy today.
Contact us to set up a free appointment so we can begin working with you!
What Are the Symptoms of an Ectopic Pregnancy?
 An ectopic pregnancy generally occurs when a fertilized egg implants outside of your uterus. In most cases, the egg will attach itself to your fallopian tube, but it can begin to grow inside your cervix, ovary, or abdomen as well. Since these locations are not designed to support a growing embryo, a pregnancy cannot develop properly, and treatment is required.
Signs indicating that your pregnancy may be ectopic – breast tenderness, nausea, and fatigue – can be easy to confuse with early pregnancy symptoms. While a little spotting and occasional cramping are often normal, you may need to contact your doctor if you begin to notice:
Vaginal bleeding
Sharp pains in the pelvis, abdomen, shoulders, or neck that comes and goes, varying in the amount of intensity
Gastrointestinal symptoms
Weakness, dizziness, or fainting
How Is an Ectopic Pregnancy Usually Diagnosed? 
Even if you're considering abortion, it's a good idea to schedule an ultrasound exam to determine there's a risk of any early pregnancy complications developing. Since you might have just recently learned you were pregnant, it's recommended you go ahead and make an appointment for an ultrasound. An undetected ectopic pregnancy can lead to the rupturing of your fallopian tube, potentially causing life-threatening internal bleeding.
Fortunately, there is good news. With early detection, your doctor can reduce the chances of complications occurring by beginning treatment as soon as possible.
Am I at Risk for an Ectopic Pregnancy?  
While it's important to communicate with a healthcare provider anyway if you notice abnormally persistent cramps and bleeding, there are a few factors that can increase the chances of a pregnancy being ectopic. These may include:
Endometriosis
Pelvic inflammatory Disease
A prior ectopic pregnancy
Having a sexually transmitted disease (STD) such as chlamydia or gonorrhea
Tubal surgery
Taking progesterone birth control pills when you conceived
Smoking
Having an intrauterine device (IUD) in place when you conceived
Even if you are not at an increased risk for an ectopic pregnancy, it can still be important to assess your health before you proceed with an abortion decision. This way, any necessary medical treatment does not have to potentially be delayed.
Coping With an Ectopic Pregnancy
Although you might have felt conflicted about being pregnant, it can be shocking for any woman to learn her pregnancy is likely to end naturally. We currently lack the technology to allow for a pregnancy to continue if it's been diagnosed as ectopic, which unfortunately means there's no way to preserve this type of pregnancy. If an ultrasound confirms such a condition has arisen, the loss can feel strange.
Leaning on family, friends, and professional resources at this time can lend you support. If you have not reached out already, you may want to consider enlisting their help so they can provide you with encouragement as you make your decision, or cope with an ectopic pregnancy.
Before you follow through with one of your options, determining the status of your health can be a crucial first step. Avenue Women's Center will partner with you as you search for accurate information about your choices, ensuring you have access to confidential care and resources. We provide free, limited ultrasound exams to rule out complications that can factor into your pregnancy decision, and our staff is also trained to supply you with further information and referrals.
Reach out today for free assistance and compassionate services at any of our six locations in the Chicagoland area!
 _______________
References:
Reviewed by Patricia Kuenzi, APN-CNP, MSN, ANP, PNP.
The information provided here is general in nature.  It is not a substitute for a consultation with a medical professional. Before any medical procedure, it is imperative that you discuss your personal medical history, risks, and concerns with your doctor. If you have questions during or after a procedure, your doctor should be immediately contacted. Avenue Women's Center is not an emergency center.  If you are experiencing severe symptoms, such as bleeding and/or pain, seek immediate medical attention.  Contact your physician, go to an emergency room, or call 911.