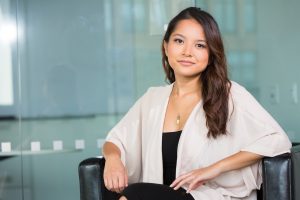 Are you considering getting an abortion? Learning about all the factors of abortion, including side effects and risks, is the best way to advocate for your health and safety.  
Side effects of abortion can vary depending on the procedure used. Keep reading to learn more. 
Medical Abortion  
Medical abortion, or the abortion pill, uses drugs to terminate a pregnancy. Mifepristone and misoprostol are most commonly used to end the pregnancy and expel the contents of the uterus. 
Like other drugs, there are side effects of mifepristone and misoprostol. According to the Mayo Clinic, common side effects that women will likely experience as a result of taking these drugs include: 
Vaginal bleeding 

Abdominal pain and cramping 

Nausea 

Vomiting 

Fever 

Chills 

Diarrhea 

Headache  
Complications from medical abortion can arise while a woman is recovering at home, so it is essential that a woman is aware of the following symptoms of complications and reaches out to her provider if she notices any: 
Heavy bleeding (soaking two or more pads an hour for two hours) 

Severe abdominal or back pain 

Fever lasting more than 24 hours 

Foul-smelling vaginal discharge 
Surgical Abortion 
During a surgical abortion, a provider opens the cervix and uses medical instruments to remove the pregnancy from a woman's uterus. This procedure can be painful, but typically, local anesthetic is used during the procedure, and the provider prescribes medication to manage the pain afterward. 
 According to the Mayo Clinic, some complications of surgical abortion can include the following: 
Perforation of the uterus 

Damage to the cervix 

Scar tissue on the wall of the uterus \ 

Infection 
Signs that a woman needs to reach out for immediate medical attention after a surgical abortion include: 
Bleeding that's heavy enough that you need to change pads every hour 

Lasting dizziness or lightheadedness 

Fever 

Cramps lasting more than 48 hours 

Pain that gets worse instead of better 

Foul-smelling discharge from the vagina 
Get More Information 
If you want to learn more about the options for your pregnancy, contact us today. Appointments with our knowledgeable staff are free of charge and will leave you feeling empowered to make the right choice confidently. 
Reviewed by Patricia Kuenzi, APN-CNP, MSN, ANP, PNP.
The information provided here is general in nature.  It is not a substitute for a consultation with a medical professional. Before any medical procedure, it is imperative that you discuss your personal medical history, risks, and concerns with your doctor. If you have questions during or after a procedure, your doctor should be immediately contacted. Avenue Women's Center is not an emergency center.  If you are experiencing severe symptoms, such as bleeding and/or pain, seek immediate medical attention.  Contact your physician, go to an emergency room, or call 911.