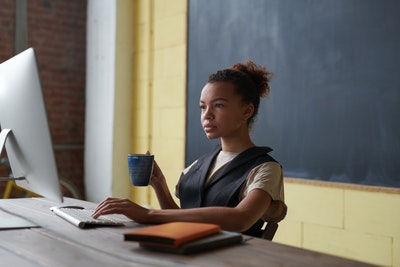 Perhaps you've recently discovered that you're pregnant, and since this was not something you planned for, you're trying to weigh all of your options. Maybe it's still early in the pregnancy and you've decided you do not want to undergo a surgical abortion, but you think you might want to try a medical abortion instead (commonly referred to as the "abortion pill"). Before you decide, it is important that you understand what the abortion pill is and what the process behind it looks like.
Unexpected pregnancies can come with a host of unanswered questions, and Avenue Women's Center understands that sorting through all of your pregnancy options can be a stressful process. Learn more about the medical abortion procedure and your other pregnancy options from our expert client advocates by scheduling an appointment for a confidential consultation. We will equip you with information to help you take the next steps in your pregnancy decision. Call, chat, email, or text today for a free appointment at one of our six DuPage County locations!
Medical Abortion Procedure
A medical abortion procedure is available during the early weeks of the first trimester. The most common medical abortion method involves taking the RU-486 medication, or the "abortion pill." This procedure combines two drugs known as mifepristone (mifeprex) and misoprostol, and these pills are FDA approved to be taken through the first nine weeks of pregnancy.
You will likely undergo a physical exam to rule out any severe medical conditions that would disqualify you from a medical abortion. To prevent infection, your healthcare provider may administer antibiotics. Your first office visit is typically when the mifepristone is taken orally to begin the procedure.
The mifepristone blocks the progesterone hormone from the uterine lining to prevent the pregnancy from continuing. Misoprostol tablets can be taken orally or inserted vaginally 36-72 hours after the mifepristone has been taken. The tablets bring on contractions that lead to the expulsion of the contents of the uterus, and this process can often take up to a few hours or days. A physical exam is typically scheduled two weeks later to ensure the abortion was complete and to check for any complications.
Medical Abortion Risks
As with any form of medication, there are risks associated with the abortion pill. While side-effects are rare, if you experience excessive bleeding or blood clots that occur for two hours or more, contact your doctor for medical assistance. There is also an 8-10% chance the process will lead to an incomplete abortion, and if this happens, a surgical abortion may be required to complete the procedure. Each patient's experience varies, but it is a good idea to be prepared with sanitary pads and easy access to medical services in the unlikely event serious complications arise.
If you are considering the medical abortion procedure, let Avenue Women's Center be your next step. Our pregnancy options consultations will provide you with additional information, while addressing your individual questions and concerns. With six locations in the western suburbs of Chicago, the Avenue Women's Center is committed to equipping you with accurate information and providing you with nonjudgmental care. Contact us to set up your appointment today! We look forward to meeting you.
---
References:
American Pregnancy Association (ASA). ( 2017, April). Medical Abortion Procedures. Retrieved from: http://americanpregnancy.org/unplanned-pregnancy/medical-abortions/
American Pregnancy Association. (2017, June). Abortion Pill. Retrieved from: http://americanpregnancy.org/unplanned-pregnancy/abortion-pill/
US Food and Drug Administration. (2018, February) Mifeprex (mifepristone) Information. Retrieved from: https://www.fda.gov/Drugs/DrugSafety/ucm111323.htm
Reviewed by Patricia Kuenzi, APN-CNP, MSN, ANP, PNP.
The information provided here is general in nature.  It is not a substitute for a consultation with a medical professional. Before any medical procedure, it is imperative that you discuss your personal medical history, risks, and concerns with your doctor. If you have questions during or after a procedure, your doctor should be immediately contacted. Avenue Women's Center is not an emergency center.  If you are experiencing severe symptoms, such as bleeding and/or pain, seek immediate medical attention.  Contact your physician, go to an emergency room, or call 911.