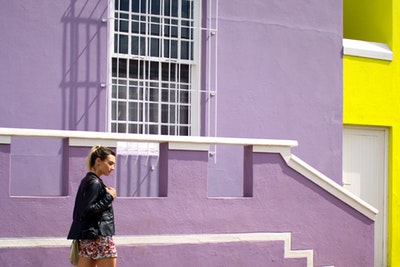 In a world filled with hustle and bustle, life can often feel like an express train quickly moving from one point in time to another. The moments flip by and dissipate into blurred memories behind us. Sometimes we find ourselves wishing we could slow things down, especially during a tough choice. If you find yourself unexpectedly pregnant, you might want everything to come to a grinding halt. But your pregnancy decision is being driven forward—whether you're ready to face it or not. What is driving your pregnancy decision? How can you make it all slow down to choose your best option?
If you're suddenly facing an unexpected pregnancy decision, Avenue Women's Center is here to help you take the first steps forward in your choice. For over 35 years, Avenue has provided free pregnancy services in the Chicagoland area for women in your similar situation. We offer medical-grade pregnancy tests and private pregnancy consultations at no cost to you! Connect with us today to learn more and set up your free appointment.
You may not be sure of your next steps with an unexpected pregnancy, wishing you had more time to accept this new reality. But this is a time-sensitive decision, and your pregnancy options start to change as the weeks pass. Your thoughts and feelings might be hurtling forward, changing at a rapid rate and giving you little time to cope with the emotions of an unexpected pregnancy decision. Asking yourself some challenging questions can help give you a moment to slow things down as you think about your options.
What is driving your pregnancy decision forward?
Is it your own voice you're hearing within? Or the voices of others' opinions? How much of you and your honest thoughts are being involved in your choice? Are you having conflicting thoughts and feelings about your options? When you think about each option, are there recurring feelings that take shape? Do you have consistent worry about parenting or adopting? Do you have strong emotions about a possible abortion, but feel it's the best option right now?
In a fog of feelings, it can be hard to drive forward and trust in your instincts—especially if your first feelings are things like panic, anxiety, or fear. But letting these feelings take the wheel of a pregnancy decision can lead to a choice you may not be completely comfortable with. How can you hear your real feelings and find clarity? Slow things down to evaluate your pregnancy options fully. List out the options you're considering and the reasons for each one. Take note of the feelings you have about each pregnancy option. Are the feelings consistent? Have any feelings changed since you initially thought of them? What are some things influencing your emotions?
How is your current life situation driving your pregnancy decision?
Are the factors influencing your pregnancy options temporary circumstances? What are some things that could change with time? Could your job, home life, or financial situation improve? What we know to be familiar is all around us, directly in our immediate life path. It can be challenging to think farther ahead about things we've never had to imagine before, or opportunities we never thought would be possible. It can feel like your pregnancy options are limited in difficult hardships, blocking your ability to see how anything could improve as life drives forward. All you know is what you've experienced, and anything more can seem impossible to handle. A pregnancy might seem like it should be farther ahead, or something for another person's life —not yours. Many women have felt like the weight of their current life situation is driving their pregnancy decision. However, there are possibilities and resources that you might not be aware of yet. Take some time to fully research and gather the facts about your pregnancy options, not just short-term, but thinking ahead in life as well.
At Avenue Women's Center, we understand that many things can become driving forces in a pregnancy decision. Our free pregnancy consultations offer a time for everything to slow down as you express your concerns in a nonjudgmental and confidential environment. Our caring client advocates will take the time to listen to any questions or concerns you have about your pregnancy decision. You will not be rushed through an appointment at any of our five DuPage County locations as we help you take the first steps forward in your choice. Make your free appointment today!
The information provided here is general in nature.  It is not a substitute for a consultation with a medical professional. Before any medical procedure, it is imperative that you discuss your personal medical history, risks, and concerns with your doctor. If you have questions during or after a procedure, your doctor should be immediately contacted. Avenue Women's Center is not an emergency center.  If you are experiencing severe symptoms, such as bleeding and/or pain, seek immediate medical attention.  Contact your physician, go to an emergency room, or call 911.