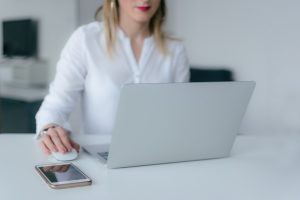 Have you ever heard of the Mifepristone REMS Program?  A lot of people haven't.  The name of the program itself may sound like government jargon.  But it's important to know what the Mifepristone REMS Program is and why it matters if you're going through an unexpected pregnancy, and thinking about taking the abortion pill.  The basics are pretty easy to grasp.  We'll break it down in this blog!
Avenue Women's Center is all about helping people make informed pregnancy decisions.  We believe steps taken with knowledge lead women to pregnancy outcomes they feel better about in the long run.  So, we'd love to help you access the information and support you need to move forward with confidence if you're facing an unexpected pregnancy today.
Learn more about Avenue!  We're a first-step pregnancy center with six limited medical clinics located in the western Chicago metro area.  We've been serving individuals, couples, and families for over forty years!
First of All, what is Mifepristone?
According to the U.S. Food and Drug Administration (FDA), "Mifepristone is a drug that blocks a hormone called progesterone that is needed for a pregnancy to continue."  What's commonly known as "the abortion pill" is actually two medications, and mifepristone is the first of them.  The second is called misoprostol.  Mifepristone essentially prevents the pregnancy from growing, and misoprostol causes it to be pushed out of the uterus.  This two-drug regimen is FDA-approved through the tenth week of pregnancy.
What is the Mifepristone REMS Program, and What's the Point of It?
The Mifepristone REMS (Risk Evaluation and Mitigation Strategy) Program is a government system that regulates how mifepristone is dispensed in the United States.  It establishes conditions under which mifepristone is used to end a pregnancy.  According to an FDA article on mifepristone questions and answers, the FDA may implement a REMS program for a drug when there are risks associated with its use that could outweigh its benefits.  It was first concluded in 2000 that the new drug Mifeprex (mifepristone) required specific restrictions to ensure its safe use by consumers.  In 2011, those restrictions were approved, establishing the risk evaluation and mitigation strategy (REMS).  Some modifications have been made since.
The Mifepristone REMS Program includes safeguards designed to protect the health of consumers.  According to the FDA, The Mifepristone REMS Program requires that the abortion pill, "be dispensed by or under the supervision of a certified prescriber or by certified pharmacies for prescriptions issued by certified prescribers."  In other words, Mifepristone can only be dispensed by certain qualified entities under the REMS Program for the safety of its users.  The FDA does not recommend purchasing the abortion pill outside of the Mifepristone REMS Program (aka, buying it online or internationally) because these methods of acquiring mifepristone don't include the protections that the REMS program offers.
In addition to limiting who can dispense certain drugs, the FDA oversees (reviews and inspects) prescription drugs that have been approved for use in the U.S.  That's not the case with medications acquired outside the legitimate drug supply chain.  So, the safety, efficiency, and quality of Mifepristone acquired outside of the Mifepristone REMS Program cannot be guaranteed.
Consider Speaking with a Doctor
Per the FDA, patients are not required to see a doctor in person before taking Mifepristone, although prescribers are required to meet certain qualifications.  However, it may still be wise to speak with your healthcare provider before moving forward with a medical abortion.  Whether or not the abortion pill is safe and effective for your unique body and pregnancy depends on several factors: your medical history, where the pregnancy is located, and how far along you are, to name a few.  If you have a doctor, he/she probably understands your health background better than anyone.  Consider talking with him/her about the possibility of getting a medication abortion.  Avenue Women's Center is available to provide certain first-step pregnancy services at no cost, like limited medical ultrasounds and options consultations.  We can also help you connect with medical care in the area!
Researching your pregnancy options (abortion, adoption, and parenting) and processing the factors involved with each may feel overwhelming.  But it doesn't have to be this way.  Avenue Women's Center is by your side.  We believe it's important to understand your options, so you can move forward with peace of mind that you've considered all your available paths with care.  Our knowledgeable staff can explain your options and available resources with kind, neutral, easy-to-understand language.
Call, text, chat, or email to schedule an appointment today!
_______________
References:
Reviewed by Patricia Kuenzi, APN-CNP, MSN, ANP, PNP.
The information provided here is general in nature.  It is not a substitute for a consultation with a medical professional. Before any medical procedure, it is imperative that you discuss your personal medical history, risks, and concerns with your doctor. If you have questions during or after a procedure, your doctor should be immediately contacted. Avenue Women's Center is not an emergency center.  If you are experiencing severe symptoms, such as bleeding and/or pain, seek immediate medical attention.  Contact your physician, go to an emergency room, or call 911.