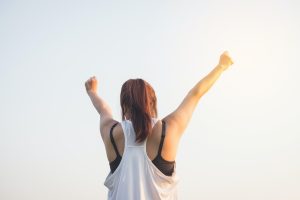 Throughout life, it is common to feel limited by our situation and resources. Our deepest desires and dreams might seem so far away, even unreachable at times. Perhaps you feel like you have so many goals you wish to accomplish, and they all float, just out of grasp, on the horizon. Maybe some of these goals have been put off recently due to an unexpected positive pregnancy test. Perhaps this unexpected pregnancy has turned your plans upside down and has you trying to sort out how to proceed. As you process your situation, can you imagine what your best outcome would be?
Walking through the first steps of an unexpected pregnancy can be confusing, emotion-filled, and stressful. That's why we're here. Avenue Women's Center provides confidential consultations, free services, and other available resources so you can walk this path with courage.
 Reach out today to make your first appointment with us!
What Are Your Dreams?
As you process through your unexpected pregnancy, it can be beneficial to take a step back and review your dreams and goals for your life. Considering whether a pregnancy is or could be part of your goals could be a helpful exercise. Think about what you've accomplished so far and what you'd still like to pursue as you move forward.
Explore Your Possibilities
Is pregnancy part of your dreams? Maybe it's part of your future dreams but you never considered how you might make it work in the present. Is it possible to find the support and resources you need to make this pregnancy a part of your life right now? It might seem impossible at first, but sometimes what seems impossible is made possible through creative brainstorming. There are so many organizations, sources of support, and resources you can have access to that will help empower you in your situation. As you explore your best outcome, what will it take to reach that place? What are you lacking or in need of? Are there solid steps you can take to be on your way toward your best outcome?
Process Your Best Outcome with a Professional
Sometimes having a neutral person who can be a sounding board can be helpful. This person could be a therapist, faith leader, or somebody like a pregnancy consultant. Depending on who you speak with, they could have areas of expertise to speak into your situation and encourage you to move forward. At Avenue Women's Center, our pregnancy consultants take a caring, nonjudgmental look at your situation. They can listen to your story and situation, field your questions, and help you brainstorm some practical next steps you could take. We are here to empower and encourage you to live your best life!
Unexpected pregnancy doesn't have to mean your dreams are delayed. Finding a way to move forward despite your circumstances can be rewarding and empowering. We hope to see you soon!
Call, chat, email, or text us to set up your virtual or in-person consultation.
The information provided here is general in nature.  It is not a substitute for a consultation with a medical professional. Before any medical procedure, it is imperative that you discuss your personal medical history, risks, and concerns with your doctor. If you have questions during or after a procedure, your doctor should be immediately contacted. Avenue Women's Center is not an emergency center.  If you are experiencing severe symptoms, such as bleeding and/or pain, seek immediate medical attention.  Contact your physician, go to an emergency room, or call 911.