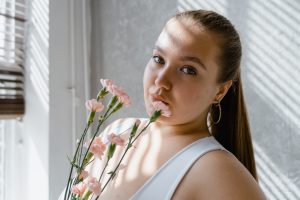 A positive pregnancy test can be thrilling or…not so much. Every woman has to make a decision about her pregnancy when the test is positive. However, it's always possible that you don't know quite what to do, or what's available to you during this time of your life. As you process a positive pregnancy test, you may be wondering what other options you have besides abortion.
If you aren't sure what your pregnancy options are, now is a wonderful time to get informed! At Avenue Women's Center, we are passionate about helping women process their pregnancy news as well as providing information on all of the options available to them. We would love to meet you and empower you with the knowledge needed to make a pregnancy decision.  
Call, chat, email, or text us today to schedule a pregnancy options consultation!
Your Three Pregnancy Options
With any pregnancy, there are always three options: abortion, adoption, and parenting. This might sound like a daunting list if you aren't familiar with these choices! It can be helpful to take time to learn a little more about each one, the risks or challenges they can bring, or what you may need to follow through with any of them. Finding a reliable resource, a healthcare provider, or somebody like a pregnancy consultant who can walk you through your options is a good step forward!
You Never Have Only One Option
If anybody ever pressures you into thinking you only have one pregnancy option, that's a red flag. You should be empowered to know you can choose how to move forward with your pregnancy. And, if you're worried about not having support or resources, there are programs and organizations available to help. Not only should you never be pressured into one option over another, but you should know you don't have to face this alone, either!
Free Services to Help You Decide
At Avenue, we offer informational services so that you know the ins and outs of your options. We also provide free and limited medical services and the opportunity to connect you with further support and resources! We want you to feel empowered in your pregnancy and courageous in your choice. Our free medical-grade pregnancy tests can confirm your pregnancy and our limited free ultrasound exams can help you have more information about your options. 
It's helpful to know you have options and that there are people who would love to partner with you during your pregnancy! If you're researching your pregnancy options, let Avenue Women's Center be a stop on your journey. Our caring and expert consultants look forward to chatting with you about your pregnancy decision and next steps!
Schedule your free and confidential services with us today!
The information provided here is general in nature.  It is not a substitute for a consultation with a medical professional. Before any medical procedure, it is imperative that you discuss your personal medical history, risks, and concerns with your doctor. If you have questions during or after a procedure, your doctor should be immediately contacted. Avenue Women's Center is not an emergency center.  If you are experiencing severe symptoms, such as bleeding and/or pain, seek immediate medical attention.  Contact your physician, go to an emergency room, or call 911.