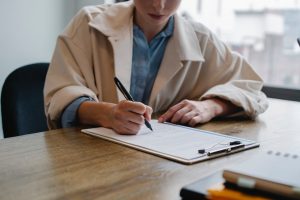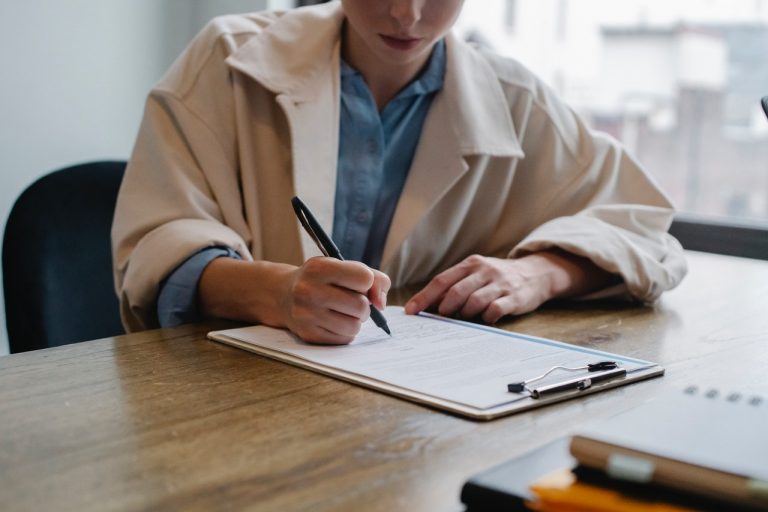 An unexpected pregnancy can make you contemplate multiple questions. What are my choices? How will I access the support I need? Which decision is right for me? These are a lot of things to think about. Because of stress, it can be easy to not prioritize your personal health. You may have noticed you're experiencing symptoms commonly associated with genital warts. Understandably, this realization may have added to your worries. Before moving forward with a pregnancy decision, it's important to figure out the next steps for addressing genital warts while pregnant.
Do you have questions about what to do about genital warts during your unexpected pregnancy? Avenue Women's Center offers accurate information and confidential support within a nonjudgmental environment. We'll work with you by listening to your unique story and guiding you through all of your options. Your questions about abortion, adoption, and parenting will be answered by our expert staff.  
Contact us today to set up an appointment at any of our centers in Darien, Elmhurst, Glen Ellyn / Lombard, Naperville, West Chicago, or Wood Dale, Illinois!
What Causes Genital Warts?
Some strains of Human Papillomavirus (HPV) can cause external genital warts. HPV typically affects 75% of sexually active men and women. HPV may take different forms, and the development of genital warts can be one of them.
Genital warts may appear around your vagina, anus, rectum, or cervix. Warts usually vary in size and are often skin-colored. You may experience itching, burning, or bleeding. It's possible genital warts may dissolve on their own. However, it's still recommended that you speak with a professional to assess your overall health.
Will Genital Warts Affect the Health of My Pregnancy?  
You may have been caught off guard when you discovered you were pregnant. Now, you may be wondering how your condition may interfere with your pregnancy. Genital warts may grow faster during pregnancy because of bodily discharge, as well as hormonal and immune system changes.
In some cases, women have passed on HPV to their fetuses. However, this can usually be prevented through medical intervention.
What Treatments Can I Receive for Genital Warts While I'm Pregnant?
The type of care women undergo for genital warts varies. It's possible your doctor will see no need to correct the warts if they do not pose a serious health risk. If you decide to have the genital warts removed, there are a few ways this can be done during pregnancy.
A medical professional can freeze genital warts, or remove them by laser or through surgery. You may want to consult your doctor if you normally take medication for genital warts. This way, you can be informed about any side effects that could occur if you continue taking. Or, you may be told you need to stop taking medication while you're pregnant.
Next Steps in Your Pregnancy Decision
Contemplating your unexpected pregnancy decision can come after you've taken these steps. Your health is important. Remaining in communication with professionals can help you analyze your choices.
Then, you can make your pregnancy plan around what you know about your situation. Try to remember, this task does not have to be taken on alone. There's more than one sympathetic ear who can discuss your circumstances with you.
Are you nervous about how genital warts may impact your pregnancy? Avenue Women's Center is here to discuss your options. We will walk you through your choices of abortion, adoption, and parenting. We also provide relevant information that is helpful to your unique situation. When you come in for your appointment, we'll sit down and hear your personal story. Then, we can also supply you with referrals for any further treatment you may need. We're here to listen – not judge you – as you find the solution to your pregnancy that will work best for you.
Schedule your free consultation appointment with us today!
_______________
Reference:
American Pregnancy Association. Genital Warts in Pregnancy. Retrieved from: https://americanpregnancy.org/pregnancy-complications/genital-warts-during-pregnancy/
Reviewed by Patricia Kuenzi, APN-CNP, MSN, ANP, PNP.
The information provided here is general in nature.  It is not a substitute for a consultation with a medical professional. Before any medical procedure, it is imperative that you discuss your personal medical history, risks, and concerns with your doctor. If you have questions during or after a procedure, your doctor should be immediately contacted. Avenue Women's Center is not an emergency center.  If you are experiencing severe symptoms, such as bleeding and/or pain, seek immediate medical attention.  Contact your physician, go to an emergency room, or call 911.