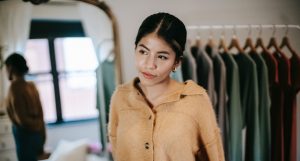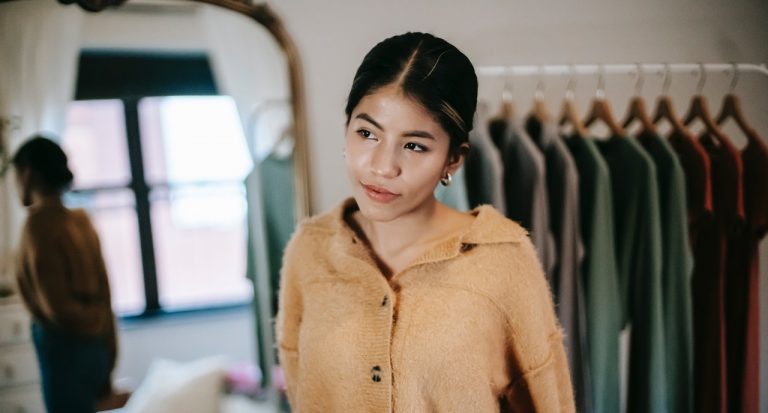 A missed period or other signs of a possible pregnancy can bring about a wide range of emotions. Your three options of abortion, adoption, and parenting offer a different set of choices. But the steps you take to confirm you're pregnant may be similar. It's natural to not be sure what to do when faced with a potentially life-changing circumstance. So, before you think about how to move forward, It's important to determine the best next steps. What do you do if you think you may be facing an unexpected pregnancy?
If you suspect you may be pregnant, it's important to receive confirmation first. Take a free, medical-grade pregnancy test at Avenue Women's Center, accurate just ten days after possible conception. We have been helping women facing unexpected pregnancies for almost 40 years. We understand there may be a need for answers at this time, and we'll provide you with reliable information and support to help you take your next step.
Contact us today for an appointment at one of our six DuPage County centers!
I Think I Might Be Pregnant – What Should I Do?
If you think you might be pregnant, it's helpful to first confirm if your suspicions are true. While some women may consider taking an at-home test, this can vary in accuracy. To verify if the positive or negative test result is correct, you may want to schedule an appointment with a doctor or a first steps options clinic, like Avenue.
This can also help you see if your pregnancy is viable (likely to continue on its own). To rule out the possibility of miscarriage or an ectopic pregnancy, you may want to arrange to have an ultrasound exam. Even if you are leaning toward abortion, an ultrasound is helpful and relevant to your health. If you learn you are at risk for miscarriage or ectopic pregnancy, your next steps will be different. Typically, if one of these conditions is detected in a woman, then she is no longer eligible for an abortion.
How Do I Know What Path Is Best for Me With an Unexpected Pregnancy?
Now that you've confirmed your pregnancy and ruled out early pregnancy risks, what are your next steps? You may be aware that you have three options available to you, but deciding which one is right for you can take time.
Many women find that discussing their situation with a professional resource helps ease their anxiety. This may include a healthcare provider, a counselor, or a pregnancy expert. You may have a lot of questions about your choices and how to build a plan for the future. There is so much information out there. So, it can be helpful to work with someone who is trained to offer you unbiased support and guidance.
Committing to one of your options is not always easy. And it's okay if you feel conflicted about what to choose. Women tend to experience a variety of complex emotions after learning they're pregnant, and having access to caring resources can provide you with a sense of direction on what path to take.
Schedule an Appointment
Knowing what to do in the midst of an unexpected pregnancy situation can be difficult. Avenue Women's Center understands this. That's why we're prepared to provide you with free services and support. Our centers offer clients limited ultrasound exams and referrals, and our compassionate staff is committed to ensuring you have access to the resources you need. Knowing that you may need a listening ear at this time, we will communicate with you within a safe environment where you can freely express your emotions without fear of judgment.
Reach out today for confidential care at no cost!
The information provided here is general in nature.  It is not a substitute for a consultation with a medical professional. Before any medical procedure, it is imperative that you discuss your personal medical history, risks, and concerns with your doctor. If you have questions during or after a procedure, your doctor should be immediately contacted. Avenue Women's Center is not an emergency center.  If you are experiencing severe symptoms, such as bleeding and/or pain, seek immediate medical attention.  Contact your physician, go to an emergency room, or call 911.