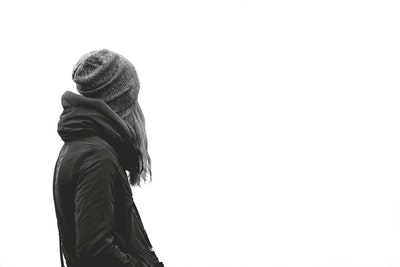 An unexpected positive pregnancy test can send your thoughts racing with possibilities and outcomes. Your emotions might be swirling before you even start to think about the viability of your pregnancy. But as a previous blog discussed, learning the viability of your pregnancy is not just important to your personal health, but also in understanding the options available to you. What do you do if you think your pregnancy might not be viable? How can you know for sure? What are the next steps you can take?
Avenue Women's Center can be a helpful source if you'd like to learn more about the viability of an unexpected pregnancy. Avenue can offer more information regarding the viability of your pregnancy and the opportunity to discuss your pregnancy options with our understanding, knowledgeable, and caring client consultants. Reach out to us today and make your appointment at one of our five locations in Elmhurst, Glen Ellyn / Lombard, Naperville, West Chicago, or Wood Dale, Illinois.
You might be concerned about a nonviable pregnancy if you're experiencing certain symptoms in your pregnancy. Bleeding and cramping can cause concern of possible miscarriage or early pregnancy complications, but aren't necessarily signs of a nonviable pregnancy. Light spotting can be normal in some cases, along with cramping similar to menstrual pains. However, if the cramping is severe or if you're bleeding heavily, noticing vaginal emissions of thicker fluid, blood clots, or tissue, these could be symptoms of a miscarriage and an indication that you should seek immediate medical attention. So how can you learn more about your pregnancy? An ultrasound can help detect abnormalities and the condition of your pregnancy. Ultrasound imaging can also help determine if the pregnancy is likely to continue as viable or end in miscarriage as nonviable.
If you learn that your pregnancy is not viable, you might feel a conflicting mixture of emotions such as sadness, loss, or even relief. When feeling a lot all at once, it can feel overwhelming to take the next steps or figure out what to do. You might not even want to do anything, hoping the symptoms subside on their own. But you could be risking your health as your body experiences these symptoms, or as they possibly worsen. If you're experiencing symptoms and signs of a nonviable pregnancy, seek medical attention as soon as possible from your doctor, gynecologist, or an obstetrician. In some cases, emergency room medical attention might be needed. But an expensive emergency room visit could be avoided if you seek care before reaching a dire, and possibly pain-filled, stage.
Treatments for a nonviable pregnancy can vary according to a woman's personal health situation, with options such as medical treatment, surgical evacuation, or expectant management (letting a miscarriage occur naturally). Each woman's body is unique, and how one woman's body handles a nonviable pregnancy can be vastly different from another's experience. If you think your pregnancy might not be viable, don't wait to find out. Seek medical attention as soon as possible to learn about your personal health, potential risks, and the treatments available to you.
At Avenue Women's Center, we understand the challenges and concerns you might have if you think your pregnancy might not be viable. We can provide information about your pregnancy's viability, as well as your pregnancy options. When you reach out to Avenue, you'll receive compassion and understanding from our experienced staff trained in helping women face unexpected pregnancies. Call, text, chat, or email us today to make your appointment and let us be a helping support!
---
References:
The American College of Obstetricians and Gynecologists (ACOG). (2015, August). Early Pregnancy Loss. Retrieved from: https://www.acog.org/Clinical-Guidance-and-Publications/Practice-Bulletins/Committee-on-Practice-Bulletins-Gynecology/Early-Pregnancy-Loss?IsMobileSet=false.
Women's Health. Migala, Jessica. (2018, November). 6 Early Miscarriage Symptoms All Pregnant Women Need to Know. Retrieved from: https://www.womenshealthmag.com/life/a19993261/early-miscarriage-symptoms/.
Reviewed by Patricia Kuenzi, APN-CNP, MSN, ANP, PNP.
The information provided here is general in nature.  It is not a substitute for a consultation with a medical professional. Before any medical procedure, it is imperative that you discuss your personal medical history, risks, and concerns with your doctor. If you have questions during or after a procedure, your doctor should be immediately contacted. Avenue Women's Center is not an emergency center.  If you are experiencing severe symptoms, such as bleeding and/or pain, seek immediate medical attention.  Contact your physician, go to an emergency room, or call 911.