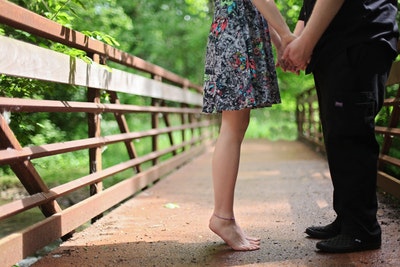 "What do you do when you're not sure who the baby's father is?" This is a tough question! If it's one you are asking, it's possible it's yet a further complication of a situation already problematic in itself—unplanned pregnancy. Unintended pregnancy alone is enough to shake your universe. To add uncertainty about who the father is can make it an even greater dilemma.
Assistance for women facing unplanned pregnancy is the reason Avenue Women's Center exists. A non-profit, limited women's clinic, we have served as the first step for Chicagoland area women who find themselves in this difficult circumstance since 1981. Ultimately, no one but you yourself can decide the answer as to what you will do. However, we are prepared to come alongside as you navigate the path ahead of you. One of the important services we offer is a private, free pregnancy consultation with a trained, experienced, and caring client advocate. This is an issue you need to address with a trusted, compassionate, nonjudgmental third party who is somewhat removed from the situation. May we be that for you? Along with our consultation, many of our services are available at no cost to you, and all are strictly confidential. Please contact us today.
Understandably, knowing who the father is can play a part in the decisions a woman makes about the pregnancy. In the case where she is not sure who the baby's father is, trying to determine the date of conception is one consideration. Generally, the conception date is an estimate based on the first day of the woman's last period. An ultrasound may be helpful in determining the gestational age of the pregnancy, especially if taken early in the pregnancy. The measurements from the ultrasound are compared with the date determined by the time of the last menstrual period to try to validate the calculated conception date.
If you are pregnant and not sure who the baby's father is, there are a few suggestions we can offer that may help identify when conception occurred.
Understand the basics and timing of ovulation and conception in a woman's cycle.
For a woman with a regular menstrual cycle of 28 days, ovulation (the time when a mature egg is released from the ovary and becomes available for fertilization) typically takes place midway through the cycle – 14 days before the start of the next menstrual period.
The egg may be fertilized for about 12 to 24 hours after it is released.
Five days before and on the first day of ovulation are the times when conception is most likely to occur.
If a woman has a regular cycle, conception usually happens about 11-21 days after the first day of the last period.
What are the variables in this process?
The menstrual cycle for most women is not a consistent 28-day pattern. The same woman's cycle may also vary from one month to the next.
Sperm can live in the woman's reproductive tract for as long as 5 days after intercourse.
If intercourse with two different partners has taken place within ten days' time, paternity testing may be needed to identify the father.
For a woman who is not sure who the baby's father is…
Gather and compare your information. Note the dates of sexual activity. What was the start date of the last menstrual period? How long does your cycle typically last?
Seek assistance as you deliberate the course of action you will take. Consult a trusted confidant who will listen to what you are thinking and feeling, and help you clarify the elements of this puzzle that are most important to you.
Come to Avenue Women's Center.
For any unplanned pregnancy, and especially in as challenging a situation as the one addressed here, please don't feel you have nowhere to turn for support. Contact us by phone, text, email or chat for an appointment at one of our five offices, conveniently located throughout DuPage County: Elmhurst, Glen Ellyn / Lombard, Naperville, West Chicago, and Wood Dale, Illinois. We are waiting to hear from you.
---
References:
Mayo Clinic. (2016, October). Getting Pregnant. Retrieved from: https://www.mayoclinic.org/healthy-lifestyle/getting-pregnant/expert-answers/ovulation-signs/faq-20058000
American Pregnancy Association. (2017, March). Calculating Conception Retrieved from: http://americanpregnancy.org/while-pregnant/calculating-conception-due-date/
American Pregnancy Association. (2017, March). Paternity Testing. Retrieved from: http://americanpregnancy.org/prenatal-testing/paternity-testing/
The information provided here is general in nature.  It is not a substitute for a consultation with a medical professional. Before any medical procedure, it is imperative that you discuss your personal medical history, risks, and concerns with your doctor. If you have questions during or after a procedure, your doctor should be immediately contacted. Avenue Women's Center is not an emergency center.  If you are experiencing severe symptoms, such as bleeding and/or pain, seek immediate medical attention.  Contact your physician, go to an emergency room, or call 911.