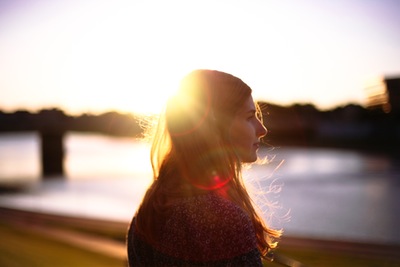 So you're wondering about the side effects of the abortion pill…when you're facing a new experience, it's normal to wonder what to expect.
If you have already taken the abortion pill and are wondering if what you are experiencing is normal, please refer to the information provided by the clinic where you received the pill, call 911, or go to the emergency room. This article is not a substitute for being seen by a medical professional.
Many women who are considering the abortion pill have questions. If you are processing through your own questions, we hope you will allow us to help you at one of our five Chicagoland locations. Please contact us today.
Here are a few common questions women ask about the abortion pill:
Q: Will I have to take off work?
A: It depends. There are actually 2 medications involved in a medication abortion. The first medication is typically given at a clinic appointment. After the first medication, which stops the growth of the pregnancy, some women don't experience any symptoms, so it may be possible to return to work that day. The second pill is usually taken at home about 2 days after the first pill—the clinic provides specific instructions on how and when to take the second pills. After the second pills are taken, women experience pain, bleeding, and cramping, and should plan to spend about a day "out of commission." They also need to make a follow-up visit to their clinic so they can confirm that the abortion is complete.
Q: How safe is it?
A: Some possible risks of the abortion pill include bleeding too much, getting an infection, or having an incomplete abortion (where not everything is removed from the uterus). There is less risk to women who keep their appointment for a follow-up exam after their procedure and take all of the antibiotics prescribed. In addition, it is often recommended that women choose a clinic that is licensed by the State of Illinois, specifically a clinic that is either an Ambulatory Surgery Center or a Pregnancy Termination Center.
Q: Will it hurt?
A: It depends. Most clinics will provide some pain medications or tell women what over-the-counter medications are safe to use. The American College of Obstetrics and Gynecology (ACOG) states "The drugs used in a medical abortion will cause bleeding that is much heavier than a menstrual period. There may be severe cramping. Nausea, vomiting, fever, and chills may occur."*
When you're wondering about side effects of the abortion pill, here are a few more good questions:
Is this a viable pregnancy, or might it end naturally on its own? A natural miscarriage is generally handled differently by your insurance company, and carries slightly different risks and costs.
How far along is the pregnancy? Some clinics won't provide the pill to women whose pregnancies are too early to be confirmed by ultrasound, and the pill isn't available past 10 weeks gestation.
Avenue Women's Center offers free limited ultrasounds to give you more information about your chance of natural miscarriage and the length of the pregnancy. Along with the ultrasound, we offer a free consultation during which your client advocate can answer questions about the abortion pill, or other pregnancy or abortion related concerns.
For 35 years, our clients have been finding it helpful to talk to a neutral expert about all the factors affecting their abortion decision, including any outside pressures, concerns about side effects, and the complicated emotions. We look forward to supporting you. Please call, text, email, or chat today.
The information provided here is general in nature.  It is not a substitute for a consultation with a medical professional. Before any medical procedure, it is imperative that you discuss your personal medical history, risks, and concerns with your doctor. If you have questions during or after a procedure, your doctor should be immediately contacted. Avenue Women's Center is not an emergency center.  If you are experiencing severe symptoms, such as bleeding and/or pain, seek immediate medical attention.  Contact your physician, go to an emergency room, or call 911.