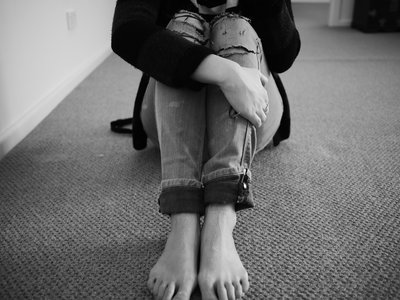 If you think you may be pregnant, "morning sickness" with its nausea and vomiting may be one of your early signs. Over half of pregnant women experience this to one degree or another. Many notice this in the morning, as its name implies; however, it can occur at any time of day or even last all day. Although it can start as early as 2 weeks after conception, it generally begins around 6 or 8 weeks after the last period, usually subsiding around the 12th week. For a small percentage of women, it may last for a longer period of time.
Morning sickness may be a concern for you, but you may also be facing even more compelling challenges. Avenue Women's Center has been serving Chicagoland women for over 35 years, especially women who are experiencing unplanned pregnancies. If you are in that situation, we invite you to contact us with your questions and needs. Many of our services are free, and we are here to help you.
Doctors aren't sure exactly what causes morning sickness, but it's believed to be a result of rapid hormone changes (increased levels of hCG as the placenta is developing), or lower blood sugar in early pregnancy. A heightened sense of smell in pregnant women may also be a contributor as various odors may cause nausea.
Here are some things to try to minimize morning sickness:
Try eating a few soda crackers or dry toast before getting out of bed in the morning.
Avoid spicy, greasy or fatty foods.
Some salty foods or foods high in carbs may help settle your stomach.
High-protein foods may also be helpful. Try peanut butter on apple slices or celery; nuts; cheese; crackers; milk; cottage cheese; and yogurt.
Eat whatever you feel like eating, whenever you feel you can.
Drink fluids before or after a meal, but not with a meal.
Drink small amounts of fluids during the day to avoid dehydration.
Ginger products, such as ginger tea, ginger candy, and ginger soda, have been shown to be effective for morning sickness.
If you experience excessive vomiting and cannot manage to keep your food down, contact your doctor or a medical professional.
Morning sickness is not fun, but it usually goes away after the first few months of pregnancy. If you are considering continuing the pregnancy, and struggling to manage your responsibilities, be encouraged. This season of morning sickness will not last forever.
If you are starting to feel like abortion is your best answer, please contact Avenue Women's Center today. We have worked with many women as they navigated situations similar to yours. Navigating any unplanned pregnancy is challenging. If you are also dealing with morning sickness, we definitely want to help you! With five DuPage County locations—Elmhurst, Glen Ellyn / Lombard, Naperville, West Chicago, and Wood Dale, Illinois – we hope you will contact us.
The information provided here is general in nature.  It is not a substitute for a consultation with a medical professional. Before any medical procedure, it is imperative that you discuss your personal medical history, risks, and concerns with your doctor. If you have questions during or after a procedure, your doctor should be immediately contacted. Avenue Women's Center is not an emergency center.  If you are experiencing severe symptoms, such as bleeding and/or pain, seek immediate medical attention.  Contact your physician, go to an emergency room, or call 911.