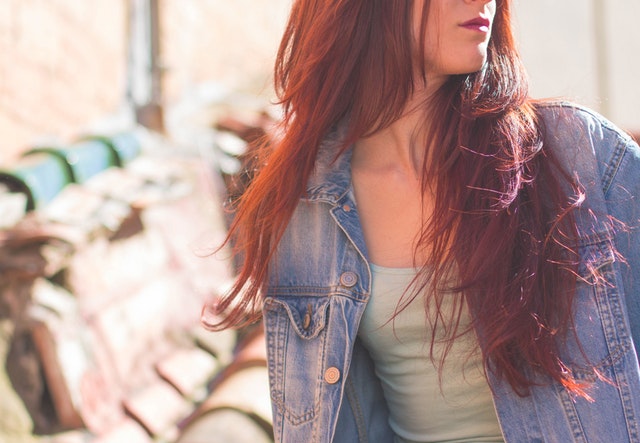 Whether you're in Romeoville, Illinois or anywhere else, the question "When can I get an abortion?" is an important one. It means you are pregnant – or you think you might be – and this is not the right time. It means you have decisions to make, and you need information. In this article we will address the question, "When can I get an abortion?" If you are in need of further resources, read further about how Avenue Women's Center can help.
Avenue Women's Center is a limited women's medical clinic, serving women in DuPage and surrounding counties. We understand the challenges facing women in an unplanned pregnancy. Although your situation – like every woman's – is unique, our years of experience have equipped us to walk with you, effectively and compassionately, as you navigate this journey. As we have assisted thousands of Chicagoland women, we hope you will allow us to serve you as well. Our free consultations provide a nonjudgmental opportunity for you to ask questions and process options. Please don't wait. Call, text, email or chat with us for an appointment at one of our five locations in Elmhurst, Glen Ellyn / Lombard, Naperville, West Chicago, and Wood Dale, Illinois.
How Soon Can I Get an Abortion?
The answer to "how soon?" may vary by abortion providers. It is possible that an abortion can be done as early as 3-4 weeks of pregnancy. Although some abortion providers will perform the procedure as soon as you have a positive pregnancy test, most would recommend waiting at least a week or more after your first missed period.
It is helpful to know how far along you are in the pregnancy. Here's why this is important:
If you have an ectopic pregnancy (the pregnancy is not correctly located in the uterus), another procedure than an abortion will be required.
If a miscarriage is a possibility in this pregnancy, an abortion may not be necessary. That can save you the expense of an abortion.
If you are pregnant, it is helpful to know how far the pregnancy has progressed to determine your eligibility for various abortion options. An ultrasound can provide information on the dating of the pregnancy.
After six weeks, an ultrasound can help identify an ectopic pregnancy or the possibility of miscarriage. You may qualify for a free limited medical ultrasound at Avenue Women's Center to assist you with these questions.
How Late Can I Get an Abortion?
Abortion requirements in all states are not the same.
One requirement that is consistent throughout the U.S., however, is the time restriction for a medical abortion utilizing RU-486, the abortion pill. This procedure is allowed only up until 10 weeks' gestation (70 days after the first day of the last menstrual period). Past 10 weeks' gestation, there are surgical options for abortion; however there are different allowances , depending on your state laws.
There are three general classifications for allowances by state up to the following gestational age:
20 weeks (counted from the first day of the last menstrual period)
24 weeks
Viability – the point at which the unborn would have a reasonable chance of surviving. In the U.S., most hospitals consider this to be about 24 weeks.
Illinois state law allows abortion up to the age of viability. Exceptions may be granted in cases of endangerment to the life or health of the woman. The type of surgical abortion utilized will depend on how far the pregnancy has progressed.
We hope this has given you a starting point for the information you were seeking in asking "When can I get an abortion?" In Romeoville with more questions? Our Naperville location is 20 minutes away at Route 59 and Montgomery Rd/83rd St. Not in Romeoville? We have four other offices throughout DuPage County. At any one of them you will be met with respect and nonjudgmental, compassionate care. Same day appointments may be available. Please contact us as the next step in your exploration of what's right for you. We will be honored to serve you.
---
References:
Guttmacher Institute. (2017, December). An Overview of Abortion Laws. Retrieved from: https://www.guttmacher.org/state-policy/explore/overview-abortion-laws
WebMD. Missed or Irregular Periods – Topic Overview. Retrieved from: https://www.webmd.com/women/tc/missed-or-irregular-periods-topic-overview
Danielsson, Krissi. (2018, January). What is a Viable Pregnancy and How is it Diagnosed? Retrieved from: https://www.verywell.com/viable-pregnancy-viability-2371666
American Pregnancy Association. (2017, April). Abortion Procedures. Retrieved from: http://americanpregnancy.org/unplanned-pregnancy/abortion-procedures/
New Kids- Center. How Early Can One Have an Abortion? Retrieved from: http://www.newkidscenter.com/How-Early-Can-You-Get-an-Abortion.html
New Kids-Center. When Is it too Late To Have an Abortion? Retrieved from: http://www.newkidscenter.com/When-Is-It-too-Late-to-Get-an-Abortion.html
Reviewed by Patricia Kuenzi, APN-CNP, MSN, ANP, PNP.
The information provided here is general in nature.  It is not a substitute for a consultation with a medical professional. Before any medical procedure, it is imperative that you discuss your personal medical history, risks, and concerns with your doctor. If you have questions during or after a procedure, your doctor should be immediately contacted. Avenue Women's Center is not an emergency center.  If you are experiencing severe symptoms, such as bleeding and/or pain, seek immediate medical attention.  Contact your physician, go to an emergency room, or call 911.