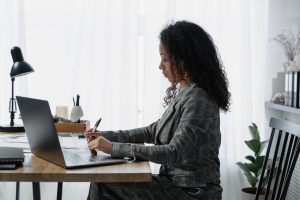 Is there ever a time when pregnancy works in sync with a woman's lifestyle?  Maybe- for a woman who's planned for this significant change.  But what about a pregnancy that's completely unexpected?  If this is something you're facing, chances are, your current circumstances feel opposite to a "good fit."  There's probably a valid reason you were hoping to avoid getting pregnant.  Maybe you're focused on your career or family.  Perhaps you're a busy student, or you enjoy the excitement of an active, unattached way of life.  If parenting has crossed your mind, and your lifestyle isn't exactly "kid-friendly," you may be feeling completely overwhelmed.  But there's hope!  You can rise to this challenge and move toward your own best outcome.
Pregnancy tends to interrupt the normal rhythm of a woman's life, even when it's intentional.  Becoming pregnant clearly has an impact on the body.  It can affect a woman's future too, regardless of which pregnancy option she chooses.  Knowing this may add anxiety to a pregnancy decision.  That's why Avenue Women's Center provides accurate, honest information about your pregnancy and options.  We believe in empowering women through free first-step pregnancy services, caring support, and practical resources.
Learn more about Avenue Women's Center!  We've been a trusted resource in the Chicagoland, Illinois community since 1981!
Embracing Your Resiliency
If you're experiencing an unexpected pregnancy right now, these may be some of the most stressful circumstances you've faced.  But this probably isn't the first time life has thrown you a curveball.  Most likely, you've walked through some challenging situations in the past- and emerged the stronger, more resilient woman that you are today.  Don't underestimate your own ability to adapt!  Whether you're leaning toward abortion, adoption, or parenting, navigating this unexpected pregnancy is going to require some careful consideration and flexibility.  Chances are, your lifestyle has already been interrupted.  However, the opportunity still exists to grow through this experience and maybe even begin a new chapter.
How Early Pregnancy Services Can Help
So, how do you cope well with an unexpected pregnancy, even when your world has been thrown off balance?  It may not be easy, but you're capable of facing the challenge.  Seeking clarity is a good first step.  If you haven't done so already, consider getting a reliable pregnancy test to confirm your result.  Then, if your test is positive, schedule an ultrasound.  This will date the pregnancy (to help determine which pregnancy options you're eligible for), assess the possibility of miscarriage, and screen for complications that may require additional medical attention.  At Avenue Women's Center, we provide highly sensitive, medical-grade pregnancy tests and limited medical ultrasounds at no cost!  We also offer pregnancy consultations, during which you'll have an opportunity to share your story (if you'd like to do so), process your result, learn about your options, and discover available resources alongside a compassionate consultant.
At Avenue, we understand that an unexpected pregnancy rarely fits a woman's lifestyle.  And that may be a tough realization.  But, in our experience, women feel most empowered to adapt and make a pregnancy decision with confidence when they've got accurate information and genuine support on their side.  That's what we offer to every woman who walks through our clinic doors or connects with us virtually. 
Call, text, email, or chat to schedule a confidential appointment today!
The information provided here is general in nature.  It is not a substitute for a consultation with a medical professional. Before any medical procedure, it is imperative that you discuss your personal medical history, risks, and concerns with your doctor. If you have questions during or after a procedure, your doctor should be immediately contacted. Avenue Women's Center is not an emergency center.  If you are experiencing severe symptoms, such as bleeding and/or pain, seek immediate medical attention.  Contact your physician, go to an emergency room, or call 911.