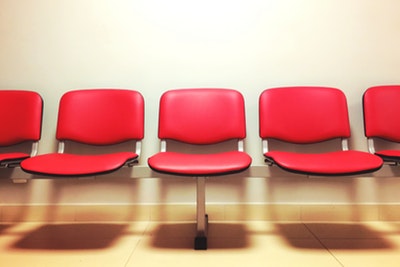 If you think you might be unexpectedly pregnant, it can feel like everything in your world is suddenly coming to a screeching halt. You might feel stuck in the waiting period after sex while your mind races with possibilities and "what ifs." Each moment might be filled with anxiety and worry as you wonder and wait to find out if you're pregnant. How do you know when it's the right time to take a pregnancy test? How long after sex should you wait to test yourself?
Playing the waiting game on your own can be a stressful experience if you think you might be pregnant. Avenue Women's Center understands how isolating and challenging the waiting period can be, and we're here with support and compassion as you face the possibility of an unexpected pregnancy. Avenue has helped women in the Chicagoland area for over 35 years with free, accurate medical-grade pregnancy tests and private pregnancy consultations to discuss your results. Contact us today to set up your free appointment at one of our five locations in DuPage County!
How long after sex should you wait to take a pregnancy test?
Most often, a missed period is the first sign of a possible pregnancy. But what if you don't want to wait to find out? What if you think you might be pregnant before you miss a period with early signs such as fatigue, breast tenderness, or significant mood changes? You don't have to wait for a missed period to take a pregnancy test. Some tests are more sensitive than others in detecting a pregnancy within a couple weeks of having sex and days before a missed period. In one of our previous blogs, we explained that once an egg is fertilized by sperm through intercourse, it takes an average of about 10 days to implant in the uterine lining and develop into a pregnancy. However, everyone's body is different, and this process can vary from 6 to 12 days in some women. Waiting 10 days after sex to take a pregnancy test might feel like an eternity, but it can be the best way to ensure more accurate results.
Why the wait?
A pregnancy test taken too soon after having sex can result in a false negative. Why? Your body needs time to build up detectable levels of a hormone called human chorionic gonadotropin (hCG), which is what tests use to indicate a pregnancy. A woman's body begins to produce hCG when implantation first occurs and hCG levels increase as the pregnancy progresses. It takes time for the hormone to reach levels that are concentrated enough in urine for a test to detect a pregnancy. As the American Pregnancy Association explains, anything above an hCG level of 25 mIU/mL is considered positive for pregnancy, while levels less than 5 mIU/mL are considered negative. So, if a home test is taken too soon after sex, hCG levels might not be built up enough for a pregnancy to be detected. Waiting is understandably stressful, but the earlier a test is taken, the harder it is to detect the hCG hormone.
Calming Your Nerves in the Waiting
It can be extremely nerve-racking to take things a day at a time while you wait to find out if you're pregnant. You might be obsessing in every waking moment, and in everything you do. It's easier said than done to focus your energy elsewhere, but the more you think about the big "what if," the more fuel you could be adding to your anxiety. Try finding focused distractions like going to see a movie, cleaning out your closet, or having a home spa day filled with face masks and a manicure/pedicure. Calming activities like yoga and meditation might not fully get your mind off of things, but they can bring relaxation to your stress-filled body and give you a chance to break the tension within.
If your mind is still racing even with distractions, allow yourself a designated worry time. Face your fears and write down your list of "what ifs." What if you are pregnant? What are the options you're considering and how could you handle each one at this point in life? What if you aren't pregnant? Are there any positive changes you might make in life to avoid a similar experience in the future? Whatever the pregnancy test's outcome, accepting the results and planning your next steps can help calm your nerves in the waiting.
Fear of the unknown can be emotionally excruciating, especially with the uncertainty of a possible pregnancy. Take the first steps of finding out if you're pregnant at Avenue Women's Center. We care about offering you compassionate, nonjudgmental support as you face the possibility of an unexpected pregnancy. When you make an appointment at Avenue, you'll not only receive a medical-grade pregnancy test with results you can trust, but also a confidential pregnancy consultation to discuss your results with our caring client advocate experts—all at no cost to you. Call, text, chat, or email us to learn more about our free pregnancy services.
---
References:
American Pregnancy Association. (2018, November). Human Chorionic Gonadotropin (HCG): The Pregnancy Hormone. Retrieved from: http://americanpregnancy.org/while-pregnant/hcg-levels/.
Office on Women's Health (OWH). U.S. Department of Health & Human Services. (2018, March). Pregnancy Tests. Retrieved from: https://www.womenshealth.gov/a-z-topics/pregnancy-tests.
Reviewed by Patricia Kuenzi, APN-CNP, MSN, ANP, PNP.
The information provided here is general in nature.  It is not a substitute for a consultation with a medical professional. Before any medical procedure, it is imperative that you discuss your personal medical history, risks, and concerns with your doctor. If you have questions during or after a procedure, your doctor should be immediately contacted. Avenue Women's Center is not an emergency center.  If you are experiencing severe symptoms, such as bleeding and/or pain, seek immediate medical attention.  Contact your physician, go to an emergency room, or call 911.