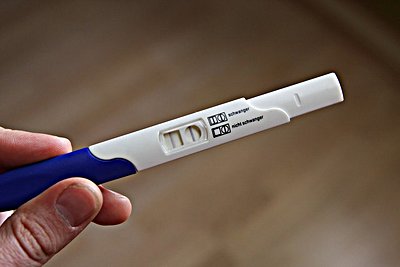 Taking a pregnancy test can bring out so many different emotions. Some women want badly to be pregnant while others are excited to see a negative test result. Here at Avenue Women's Center we encounter both sides of the coin. Today we are going to discuss feeling relieved at a negative pregnancy test result.
If you're concerned about a possible unplanned pregnancy and would like to make an appointment for a medical grade pregnancy test at no cost, contact Avenue Women's Center today. Our medical-grade pregnancy tests are extremely accurate just 10 days after possible conception, even before a missed period. We have five clinics that provide affordable care to DuPage County and the surrounding Chicagoland area. Call, chat, email, or text for an appointment right away.
Those 3-5 minutes waiting for the pregnancy test results can be excruciating. If it's positive, what happens next? What will you do? Who will you tell? How will your parents and boyfriend respond? Do you actually have to tell them? Maybe you even have a family member who's been wanting a baby for years, but you can't even fathom that for your own life right now…
On the flipside of the coin…maybe the test will be negative. Maybe it was just stress making your period late. Maybe it was that change in your diet and exercise. Hopefully your worst nightmare won't come true and you can just put all of this behind you. Phew!
It is not wrong to hope or even pray that the test comes back negative. Many women feel that way, especially if the potential pregnancy was unplanned. If that is you, I want to encourage you…Use this negative test as a turning point. A fork in the road. An opportunity to spark conversations about the future with your boyfriend, partner, or future partner. This may even be a chance to reconsider the role that sex plays in your relationship with your significant other.
If you're glad that the test is negative, I'd ask you to consider the following question: If dealing with an unplanned pregnancy is not a situation you're ready for, what changes are you willing to make?
Maybe when you look at your life and ask that question, you'll decide that sex is not worth the risk. Maybe you'll decide that certain areas of your sexual life will need to change. If you need pointers for talking to your significant other about this big decision, give Avenue Women's Center a call today. If you decide that remaining sexually active is important to your relationship, don't hesitate to save our phone number in your phone in case you're ever in this situation again. Either way, feeling relieved at a negative test is always an opportunity to consider making some adjustments.
Perhaps you took a negative test but aren't confident in the results. Contact Avenue Women's Center for a free medical grade test to find out more. We also provide pregnancy consultations and other helpful services. Call, chat, text or email to schedule an appointment at one of our five Chicagoland locations. We look forward to hearing from you!
The information provided here is general in nature.  It is not a substitute for a consultation with a medical professional. Before any medical procedure, it is imperative that you discuss your personal medical history, risks, and concerns with your doctor. If you have questions during or after a procedure, your doctor should be immediately contacted. Avenue Women's Center is not an emergency center.  If you are experiencing severe symptoms, such as bleeding and/or pain, seek immediate medical attention.  Contact your physician, go to an emergency room, or call 911.