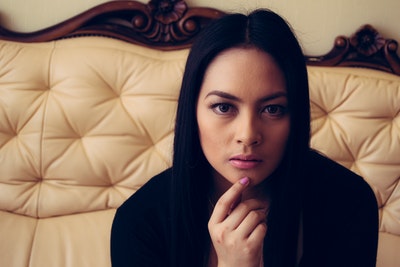 You didn't think you could have kids, but you've gotten a positive result from a pregnancy test. Beyond the initial shock you may have undergone, you now find yourself in a challenging situation. Whatever the reason you didn't think you could have kids, whether for a physical condition of your own, or whether you believed your partner was unable to father children, it's likely you didn't think it necessary to use contraception. Well, surprises do happen. If pregnancy was not part of your plan and you're not happy with this unexpected turn of events, there are some things you need to decide.
For thirty-seven years, Avenue Women's Center has served Chicagoland women as the first step in an unplanned pregnancy. We are here to assist with information and services a woman may require as she navigates the path ahead of her, weighing her options in an unintended pregnancy. From your first question, "Am I really pregnant?" to "What do I do now?" we are prepared to make this journey with you. As a non-profit, limited women's clinic, we are able to provide many of our services at no cost to you. Please contact us today and allow us to accompany you as you move forward into uncharted territory.
If you didn't think you could have kids and are wondering what to do next, the first way in which we can support you is with a free, medical-grade pregnancy test to confirm the pregnancy. Accurate just days after the possible time of conception, it is more sensitive than many over-the-counter home pregnancy tests. If a positive confirmation will make you happy, we'll be glad with you; if it's not a happy result for you, we will be there with a next step: a private, confidential, no-obligation pregnancy consultation.
Especially if this is a question you thought you'd never have to address, there's much you'll want to explore and consider in determining the route you will choose. Maybe you've shared your news with friends or family. It's possible you've received many opinions and conflicting advice. That's one of the reasons it can be highly beneficial to seek out a caring, nonjudgmental third party with whom to address your questions, concerns, and alternatives. You will find this as you meet with one of our trained, experienced and compassionate client advocates. It is yet another service available at no charge to you.
Although you didn't think you could have kids, the unimaginable is before you. As you assess your alternatives, we will continue with you through the process, whatever choice you ultimately make. You've been taken by surprise by this turn of events; one way or another, it's a staggering course that's ahead of you. You don't need to do it alone. Please call, text, email or chat for an appointment at one of our five DuPage County offices: Elmhurst, Glen Ellyn / Lombard, Naperville, West Chicago, and Wood Dale, Illinois. We've accompanied others down this road of unplanned pregnancy; it will be our honor to serve you.
The information provided here is general in nature.  It is not a substitute for a consultation with a medical professional. Before any medical procedure, it is imperative that you discuss your personal medical history, risks, and concerns with your doctor. If you have questions during or after a procedure, your doctor should be immediately contacted. Avenue Women's Center is not an emergency center.  If you are experiencing severe symptoms, such as bleeding and/or pain, seek immediate medical attention.  Contact your physician, go to an emergency room, or call 911.