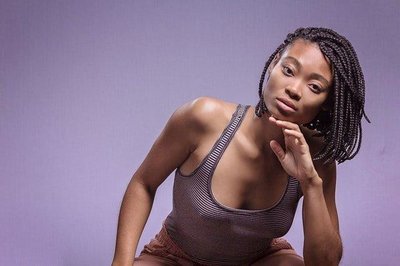 Being undecided about something can be as simple as choosing what ice cream flavor you want for dessert to agonizing over what type of medical treatment you need for a cancer diagnosis. It can range from a state of annoyance to downright confusion and pain. Why is it so hard for us to choose sometimes? Wouldn't it be so much easier if we always knew what we wanted, or always knew what was best for us?
Avenue Women's Center has free services for anyone who is pregnant and doesn't know what to do – and we can help if you're pregnant and know exactly what you want! To connect with a caring client advocate about your situation, please contact us today.
Here at Avenue Women's Center, it's very common for women to come to us not knowing at all what to do. Some of these women feel like they should know what to do, or should have the answer. But they don't.
And that's okay.
Although it's quite difficult to be in a spot of indecision or confusion, especially when dealing with an unplanned pregnancy, it's not a wrong place to be.
In fact, being "undecided" about what to do with an unplanned pregnancy presents a perfect opportunity to take time to breathe, focus on your needs and wants, and gather as much information as you can on all your options. Usually we make the best decisions for ourselves when we take the time to do just that.
We want you to know that especially if you have no idea what to do with your pregnancy, we don't want you to be in that period of trying to decide all by yourself. It's hard enough to not know what to choose, but having to choose without any support can be scary, lonely, and sometimes seemingly impossible. Here at Avenue Women's Center, you'll meet with one of our supportive consultants who will give you space to process through all your emotions, confusions, fears, and dreams. It's a safe place where you can be you and no one will judge you for it. It's important to us that you feel safe and comfortable so that you can sort through your decision making process and come out of it a better you.
With five convenient DuPage County locations – Elmhurst, Glen Ellyn / Lombard, Naperville, West Chicago, and Wood Dale – it's easy to receive free, personalized services. Please contact us by call, text, email, or chat to get started!
The information provided here is general in nature.  It is not a substitute for a consultation with a medical professional. Before any medical procedure, it is imperative that you discuss your personal medical history, risks, and concerns with your doctor. If you have questions during or after a procedure, your doctor should be immediately contacted. Avenue Women's Center is not an emergency center.  If you are experiencing severe symptoms, such as bleeding and/or pain, seek immediate medical attention.  Contact your physician, go to an emergency room, or call 911.