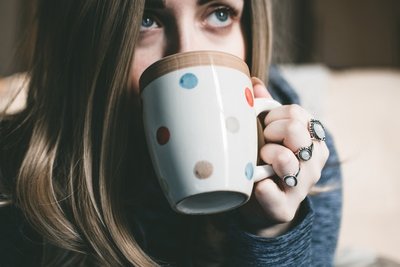 "The pregnancy test I took at home came up negative, but I'm still nervous about it." Maybe your period is usually very regular, but you're a little late this month. Maybe you can't stop worrying about that one time when you slipped up with your birth control. Maybe you've just been noticing symptoms that make you uneasy. If you're home test was negative, but you're still concerned, we will give you information on next steps in the following article.
Your concern is completely understandable! The thought of an unplanned pregnancy can be overwhelming. Avenue Women's Center is here to help. One of our services is a free medical-grade pregnancy test which is accurate just ten days past the possible time of conception. You owe it to yourself to find out for sure – either to put your fears to rest, or to begin to figure out what to do next. Contact us for a private, confidential appointment at Avenue Women's Center. Same day appointments are frequently available. Walk-ins are welcome. Do call today!
What do you do when your home test is negative, but you are still concerned? Here are a few different factors to consider:
It is possible to get a negative result from a home pregnancy test when you actually are pregnant. If you tested negative but still have concerns, it's a good idea to follow up to find out for certain. If you are having symptoms or a missed period, there are several possibilities and it's best to confirm your results.
There are a number of reasons why the test might mistakenly show negative.
The test is past its expiration date. Check the box carefully to be sure it's not past that date.
You may have taken the test wrong. Not all tests are alike, but each will have specific directions as to how it is to be used. If you haven't followed the directions exactly as written, your result may be inaccurate.
You may have checked the results at the wrong time. The package directions should indicate when to check for results. You need to allow enough time for the results to show. Either too soon or too late can invalidate the results. You may want to set a timer according to the instructions.
Your urine was diluted when you took the test. Do not drink large amounts of fluids just before the test. It's suggested that you take the test first thing in the morning when your urine will be more concentrated.
You're taking medications which may affect the results. Diuretics or antihistamines may cause a false-negative.
You may have taken the test too soon. This one is really important. It's not uncommon to get negative results in the first few days of a missed period. Most home tests recommend waiting at least a week after your missed period.
Here are some other variables:
The amount of hCG in the pregnant woman's urine. Pregnancy tests work by measuring the amount of a hormone called human chorionic gonadotropin (hCG) in the blood or urine. Because some women have more hCG than others, they may test positive earlier after the missed period, while others will need to wait longer.
The timing of ovulation or implantation. Not only are women's cycles different one from one woman to the next, the time of ovulation can vary from one month to another in the same woman.
Some home tests are more sensitive than others. Read the box to find out more information about each specific test.
Be aware a missed period may have other causes than pregnancy. If you've tested negative but your period still hasn't begun, it may be due to other factors such as stress, excessive exercise, thyroid or other problems. Your health care provider may be able to assist you in getting your cycle back on track.
So what should you do when home test is negative, but still concerned?
Try the test again after a week or so has passed.
Call your doctor. Although used less often than urine tests, you can get a blood test at your doctor's office. A blood test is more accurate and can detect pregnancy sooner than most urine tests, but you have to wait longer to get the results.
Our best recommendation is that you contact Avenue Women's Center for a medical-grade pregnancy test, accurate just ten days after possible conception. A negative test can relieve your anxiety. If the test confirms your pregnancy, we can help you with a no-obligation pregnancy consultation with one of our experienced client advocates. The pregnancy test and the consultation, along with many of the services we offer, are at no cost to you. Please call, text, email or chat to set up an appointment at one of our five locations in Elmhurst, Glen Ellyn / Lombard, Naperville, West Chicago, and Wood Dale, Illinois. We'll be waiting to hear from you.
---
References:
Mayo Clinic. (2015, December). Home pregnancy tests: Can you trust the results? Retrieved from: https://www.mayoclinic.org/healthy-lifestyle/getting-pregnant/in-depth/home-pregnancy-tests/art-20047940
Office on Women's Health, US Department of Health and Human Services. (2018, February). Knowing if you are pregnant. Retrieved from: https://www.womenshealth.gov/pregnancy/you-get-pregnant/knowing-if-you-are-pregnant/#2
WebMD. (2018, January). Pregnancy Tests. Retrieved from: https://www.webmd.com/baby/guide/pregnancy-tests#1
American Pregnancy Association. (2017, March). Understanding Pregnancy Tests: Urine & Blood. Retrieved from: http://americanpregnancy.org/getting-pregnant/understanding-pregnancy-tests
Reviewed by Patricia Kuenzi, APN-CNP, MSN, ANP, PNP.
The information provided here is general in nature.  It is not a substitute for a consultation with a medical professional. Before any medical procedure, it is imperative that you discuss your personal medical history, risks, and concerns with your doctor. If you have questions during or after a procedure, your doctor should be immediately contacted. Avenue Women's Center is not an emergency center.  If you are experiencing severe symptoms, such as bleeding and/or pain, seek immediate medical attention.  Contact your physician, go to an emergency room, or call 911.