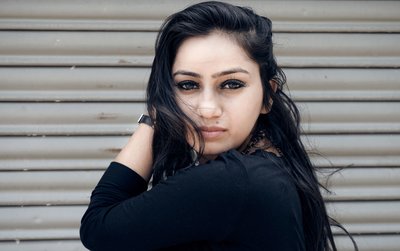 Facing an unintended pregnancy, you may feel like you're alone and don't know where to turn. "Where can I get an abortion?" and "What is best for me?" may be the first questions that come to mind.
Our Avenue Women's Center locations exist to aid women as they're processing through many early questions that come with an unintended pregnancy. We hope to be able to help as you navigate your options. Our locations are spread across DuPage County Illinois. With offices in Elmhurst, Glen Ellyn / Lombard, Naperville, West Chicago, and Wood Dale, Illinois, we are surprisingly convenient to neighboring counties as well. We have served many women from Cook, Kendall, Kane, and Will counties. We hope you will contact us.
When women are processing those initial questions of "Where can I get an abortion / What is best for me," they're often navigating through worries beyond geography. Safety concerns… options information… private vs non-private clinics… service standards…. There are many related concerns.
As you process your questions, here's information that may be helpful:
A private abortion clinic may or may not be licensed by the state in which it operates. If the clinic is licensed, they have agreed to be subject to health and sanitary inspections by the state's department of health. Because a private abortion clinic may operate in Illinois without a license, you may need to ask whether or not it is licensed by the IDPH. The Department of Public Health does not have the right to inspect an unlicensed clinic for health or sanitation issues. Although a licensed clinic agrees to allow inspections by the IDPH in Illinois, inspections may or may not be regularly conducted. In seeking abortion services, this is something that ought to be explored for any clinic you may consider.
Of course, there are other considerations connected with "Where can I get an abortion / What is best for me?" To what degree are you still processing the best direction for your situation? Are you researching the pros and cons of the different types of abortion? Maybe you're feeling certain, but your partner is on a different page? Do you want nonjudgmental support to get through this time of life? Avenue Women's Center offers services tailored for your individual experience. Our services include:
Free, medical-grade pregnancy tests.
Private pregnancy consultations, including information on abortion and other options.
Limited ultrasound, providing information on the number of weeks and viability of the pregnancy.
In any situation, our free, private consultations are available to you. If we can help you, here's where you can find us:
To discuss the free & confidential services that are available at any of our locations, please contact us by phone, text, live chat, or email. We are waiting for your call.
The information provided here is general in nature.  It is not a substitute for a consultation with a medical professional. Before any medical procedure, it is imperative that you discuss your personal medical history, risks, and concerns with your doctor. If you have questions during or after a procedure, your doctor should be immediately contacted. Avenue Women's Center is not an emergency center.  If you are experiencing severe symptoms, such as bleeding and/or pain, seek immediate medical attention.  Contact your physician, go to an emergency room, or call 911.