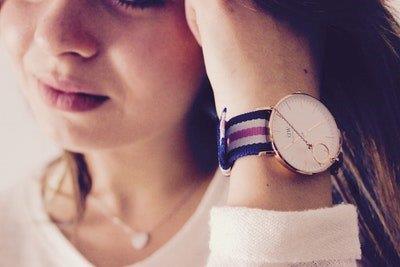 Perhaps you're feeling afraid right now. Facing a missed period when a pregnancy is not part of your plans can be terrifying. Please allow us to start by encouraging you to hold onto your peace. This is the moment for taking a deep breath. Remember that, although you've missed a period and you're scared, it may not be anything. And you will certainly get through this. Avenue Women's Center is here to help. Whether your main need is an accurate pregnancy test to determine whether this is a pregnancy – or whether you already know the test is positive and you need to plan your next steps – we are here for you. With free services, caring support, and convenient locations in Elmhurst, Glen Ellyn / Lombard, Naperville, and Wood Dale, Illinois, we hope you will contact us to learn more.
There are a host of medical reasons why a period might be late. Mayo Clinic notes: "Irregular periods have many possible causes. Your past medical health, certain medications, lifestyle, and current medical conditions can all affect your menstrual cycle." These medical concerns should be discussed with a physician, and include the following:
Stress
Antidepressant / Antianxiety / other medications
Thyroid issues
Hormone-producing cysts
Excessive exercise
Extreme changes in weight / Eating disorders
Illness
Menopause
It is true that the most common cause for a missed period is pregnancy.
Women often delay taking a pregnancy test because they are afraid of the result. May we encourage you that today may be the best day for you to move forward? So often, it turns out that the best way to deal with anxiety is to meet it head on. It may turn out that you are anxious about something that is not real. At Avenue Women's Center, our free pregnancy tests are medical-grade and rated at over 99% accurate. Within a few minutes, we can determine whether or not you are facing a positive test result. Every day, many of the tests done in our offices indicate that clients are not pregnant.
If your test does indicate that you are facing a pregnancy, you will not be alone. When you are ready, we will assist as you move on to your next steps of gathering and processing information. At Avenue Women's Center, you will never feel rushed or pressured to make decisions. In private sessions, our clients are invited to reflect and begin coming to terms with their feelings. With caring and experienced staff members, space is created for each woman to begin establishing the plan that is best in her situation. She is empowered to move from fear to action, as she makes her pregnancy choices.
Earlier this week, one of our Naperville clients wrote this comment about her visit:
"I felt very comfortable and confident after this visit. I feel very relieved that I have someone to talk to about my beliefs and the situation at hand without feeling judged. I felt very loved!"
We hope that, if you've missed a period and you're scared, this article has helped build your courage to take action. If you can just reach out to us – call, text, email, or chat – one of our team members will be honored to assist you in taking your next steps. Please contact us today.
---
Resources:
WebMD. Missed or Irregular Periods – Topic Overview. Retrieved from: http://www.webmd.com/women/tc/missed-or-irregular-periods-topic-overview
Mayo Clinic. (2011, September). Many Possible Causes of Irregular Periods. Retrieved from: https://newsnetwork.mayoclinic.org/discussion/many-possible-causes-of-irregular-periods/
Reviewed by Patricia Kuenzi, APN-CNP, MSN, ANP, PNP.
The information provided here is general in nature.  It is not a substitute for a consultation with a medical professional. Before any medical procedure, it is imperative that you discuss your personal medical history, risks, and concerns with your doctor. If you have questions during or after a procedure, your doctor should be immediately contacted. Avenue Women's Center is not an emergency center.  If you are experiencing severe symptoms, such as bleeding and/or pain, seek immediate medical attention.  Contact your physician, go to an emergency room, or call 911.