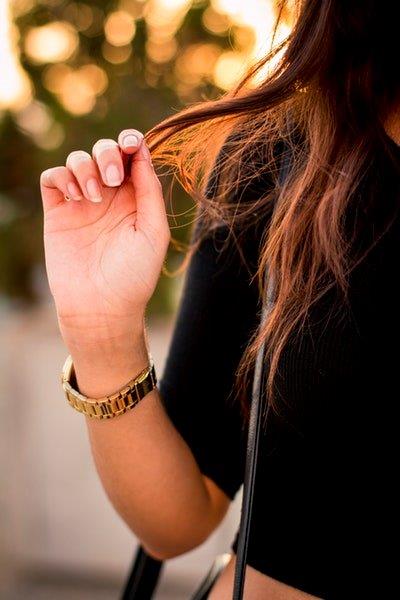 "Where can I get a low cost abortion?" Perhaps you never expected to ask this question. You didn't anticipate you'd be facing an unplanned pregnancy—it's not one of the things we plan for—but here you are. So, "Where can I get a low cost abortion?" is one of the first things that come to your mind. That makes sense. This question comes up other times, too. My car has broken down. "Where can I find an affordable mechanic?" I need new glasses. "What's the best price I can find for an eye exam, new lenses, and frames?" Nobody wants to spend more than they need to for anything they have to buy, or for any needed service. At the same time, there are some situations in which low cost ought not be the first consideration.
If an unintended pregnancy is your situation, we understand your question. This, however, might be an occasion when low cost isn't the only—or the most important—concern. At Avenue Women's Center, we are here to help you sort through pregnancy and abortion questions and concerns, including your financial worries. Many of our services are free of charge to you. Especially when cost is a factor, we are happy to assist you in this way. Please read on for further questions you may want to consider. Then we invite you to call regarding an appointment for a free, private consultation with one of our caring pregnancy consultants. You don't need to figure everything out alone.
Yes, cost is a factor in determining your course of action in an unplanned pregnancy. Depending on many variables (where you live, what type of abortion, insurance, how far along the pregnancy has progressed), the price can range from around $350 to $2,000 or more. Significant! Here's one important consideration, however: What about the safety and reliability of the facility or provider? Are they licensed in your state? Can you be certain they will be effective? A procedure may need to be redone if the first was incomplete. The old adage, "you get what you pay for," becomes even more critical when you're talking about a health or medical issue. Although generally very safe, abortion is a serious medical procedure. As with any medical procedure, it is not without risks. You want to think about the benefit of saving money over the value of your health and well-being.
Next, is it possible an abortion might not be necessary for you? If you discovered your pregnancy through an at-home, over-the-counter pregnancy test, have you had it confirmed by a reliable medical test? Avenue Women's Center offers a free, medical-grade pregnancy test that is 99.5% accurate ten days after the time of conception.
A significant consideration: Miscarriage is not an uncommon occurrence in pregnancy. As a matter of fact, about 10 to 20 percent of pregnancies (ones in which the woman is aware she is pregnant) end in miscarriage, usually in the first twelve weeks. If it's possible your pregnancy may end naturally on its own through miscarriage, it would not be necessary for you to go through the expense and inconvenience of an abortion. Avenue Women's Center is able to offer some free, limited medical ultrasounds to help determine if this possibility seems likely in specific cases.
If you move past your initial concerns about where you can get a low cost abortion, what other questions come to your mind? What types of abortions are there? Given how far along I am, for what type could I be eligible? What could I expect from that procedure? Whatever your questions and concerns, Avenue Women's Center is committed to serve women in Chicagoland – to serve you! – with nonjudgmental, knowledgeable, compassionate care.
Avenue Women's Center has four locations in DuPage County: Elmhurst, Glen Ellyn / Lombard, Naperville, and Wood Dale, Illinois. You can reach us by phone, text, email or chat. We would be honored to hear whatever concerns are on your mind, and discuss possible ways we may serve you. We hope you will contact us soon.
---
Resources:
Clear Health Costs. (2017, January). How much does an abortion cost? Well, from $0 to $3,275. Retrieved from: https://clearhealthcosts.com/blog/2014/06/much-abortion-cost-draft-theresas/
Baby Center – Expert Advice. (2015, August). Miscarriages: Signs, Causes, and Treatment. Retrieved from: https://www.babycenter.com/0_miscarriage-signs-causes-and-treatment_252.bc
The information provided here is general in nature.  It is not a substitute for a consultation with a medical professional. Before any medical procedure, it is imperative that you discuss your personal medical history, risks, and concerns with your doctor. If you have questions during or after a procedure, your doctor should be immediately contacted. Avenue Women's Center is not an emergency center.  If you are experiencing severe symptoms, such as bleeding and/or pain, seek immediate medical attention.  Contact your physician, go to an emergency room, or call 911.