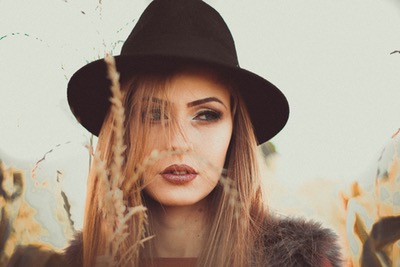 Have you started thinking about where to get an abortion in DuPage County? Although dealing with an unplanned pregnancy is generally not a goal anyone has in mind, the truth is that sometimes a woman finds herself there and needs to figure out what to do. Sometimes as women, we want to get immediately to the solution for our problem. Before you go any further, this article will provide you some recommendations for the earliest information you may want to consider.
This is why Avenue Women's Center exists. For over thirty-six years we have served as the FIRST STEP for women facing an unplanned pregnancy. May we be that for you, too? We hope this article will be helpful to you as you begin sorting out your options. Even more than that, we hope you will reach out to us for additional ways in which we can assist you. Please contact us today by call, text, email or chat to make an appointment for a free, no-obligation pregnancy consultation with a caring client advocate.
Private consultations are the main service we provide to women, free of charge. Women who are starting to think about abortion face important questions. In our consultations, here are questions that we can help you to answer:
Has your pregnancy been confirmed? Are you experiencing pregnancy symptoms? Did you take one or more over-the-counter home pregnancy tests? It can be difficult to trust your results, depending on the type, timing and method of the test. As a very first step, Avenue Women's Center offers a free medical-grade pregnancy test that is accurate as long as it is ten days since the possible time of conception. To confirm (or un-confirm) pregnancy is definitely a first step, and we can help with that.
How far along is the pregnancy? This is one of the factors that will determine what type of abortion a woman is eligible for. The dating of the pregnancy can be estimated by a limited medical ultrasound.
Where is the pregnancy located? If the pregnancy is located outside the uterus (ectopic), a different procedure – not an abortion— is required.
Is it possible that the pregnancy may end on its own by miscarriage? As many as one in five or six detected pregnancies end in miscarriage. A number of variables increase the likelihood that this may happen in any pregnancy. If this might be the case in your pregnancy, the expense and complications of an abortion may be unnecessary.
Relative to the last three questions listed above, a free, limited medical ultrasound may be available to you at Avenue Women's Center. This can give information on the date of the pregnancy, and can help identify ectopic pregnancy or the possibility for miscarriage. With our complimentary pregnancy consultation you can find out if you would qualify for this service as well.
Although you may have begun today's research wondering about where to get an abortion in DuPage County, we hope these additional questions may empower your direction as you weigh the options before you. The road ahead may be a challenging one, however, you needn't travel alone. It is our commitment to come alongside you with the assistance listed above, as well as positive emotional support for your journey. Contact Avenue Women's Center for your free consultation today. We are waiting to hear from you.
The information provided here is general in nature.  It is not a substitute for a consultation with a medical professional. Before any medical procedure, it is imperative that you discuss your personal medical history, risks, and concerns with your doctor. If you have questions during or after a procedure, your doctor should be immediately contacted. Avenue Women's Center is not an emergency center.  If you are experiencing severe symptoms, such as bleeding and/or pain, seek immediate medical attention.  Contact your physician, go to an emergency room, or call 911.