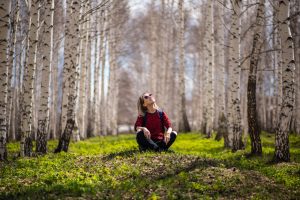 As you weigh your pregnancy options (abortion, adoption, and parenting), it's natural to wonder which path will be least disruptive to your future.  Each of your options would certainly lead to different outcomes.  But every life journey is complex and unpredictable.  A lot of different factors, many of them beyond your control, will affect the years ahead.
Nobody can predict the future, but that shouldn't stop you from pressing into your future with courage.  Our expert team at Avenue Women's Center is here to help you do just that.  We're passionate about empowering individuals and families by providing practical services and caring support at no cost.  We've been serving persons facing the challenges of an unexpected pregnancy for over forty years!
Schedule an appointment today!  We offer virtual and in-person pregnancy consultations.
A Tough Question to Answer
Pregnancy options may be difficult or even impossible to rate from "most impactful" to "least impactful."  A lot of different arguments could be made for this question, "Which will affect my future the least?" without ever reaching a satisfactory answer.  Even if you've chosen all three pregnancy options in the past, as some people have, this might still be a difficult thing to judge at the start of a new pregnancy journey.  That's because each pregnancy is unique.  Circumstances change, and sometimes people do too.
Leaning into Your Best Outcome
It may be an important part of your decision-making process to accept that future outcomes are mostly beyond your control.  Life will probably surprise you no matter which path you choose.  So maybe the wisest course is to lean on firmly held beliefs and values that are least likely to change with time.  Remember, you're uniquely equipped to choose your own best pregnancy option.  Don't overlook your strengths!  Maybe you're resilient, resourceful, or brave.  Allow these qualities, your feelings, and reliable information (about your pregnancy, options, and resources) to help inform your decision.
If Abortion is on the Table
If you're wondering whether abortion would impact your future less than parenting or adoption, chances are, abortion is a pregnancy option you're thinking about.  Consider learning more about the abortion process before you move forward.  What would a surgical or medication abortion involve?  What are the risks?  Is this a good option based on your medical history?  A medical professional can help answer questions like these.  Our expert team at Avenue can also talk with you about the abortion process and simply be a listening ear if you need to process this possibility with someone.  We offer free limited medical ultrasounds, which provide helpful information to know before you decide, like how far along you are (which may affect your abortion options), if a miscarriage is likely, and where the pregnancy is located.  An ectopic pregnancy (a pregnancy located outside the uterus) poses a unique medical risk that won't be solved by an abortion.  So, learning about the pregnancy can help you safeguard your own health and wellness.
Any pregnancy decision will impact your life in some way, shape, or form.  Comparing and contrasting hypothetical outcomes won't offer any guarantees.  But considering how each option may impact your future is still a healthy practice that could support your decision-making process.  At Avenue Women's Center, we're all about helping women make thoughtful, informed pregnancy decisions with autonomy.  All services are free and completely confidential.
Getting reliable information about your pregnancy is a great place to start.  Learn more about our free early pregnancy services at Avenue!
The information provided here is general in nature.  It is not a substitute for a consultation with a medical professional. Before any medical procedure, it is imperative that you discuss your personal medical history, risks, and concerns with your doctor. If you have questions during or after a procedure, your doctor should be immediately contacted. Avenue Women's Center is not an emergency center.  If you are experiencing severe symptoms, such as bleeding and/or pain, seek immediate medical attention.  Contact your physician, go to an emergency room, or call 911.