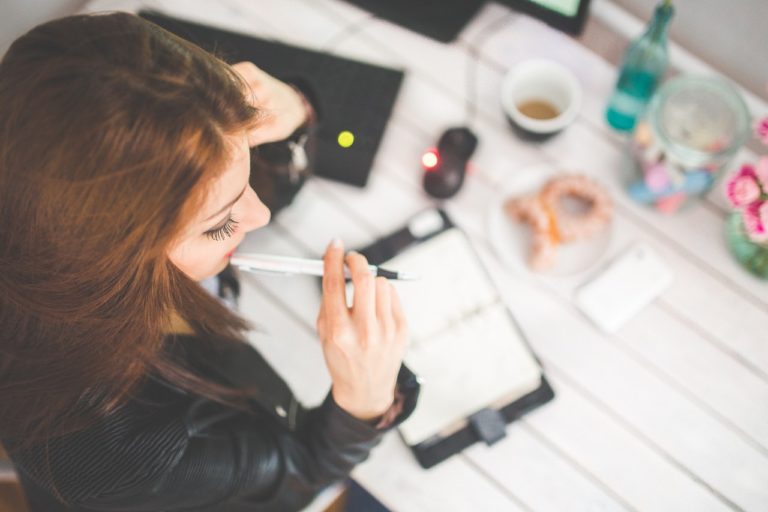 If you're facing an unexpected pregnancy, having access to relevant information can be one of the greatest tools for coping with an unforeseen circumstance. An ultrasound exam can provide you with the resources you need to assist in your decision-making process, even if you are considering abortion. Receiving information regarding how far along you are and you're early pregnancy risks such as miscarriage or ectopic pregnancy can empower you towards your next steps. Find out more about how ultrasound can help your pregnancy decision.  
Are you uncertain about your pregnancy options? Are you wondering how an ultrasound might help? Avenue Women's Center provides free services aimed at equipping you with the information you need to make a confident pregnancy decision. Confirm your pregnancy with a free medical-grade pregnancy test at one of our six Chicagoland locations. Through our limited ultrasound exams, you can receive information regarding how far along you are and early pregnancy risks. All of this is provided in a confidential, comfortable environment, catered to your individual needs. 
Contact us today for a free appointment right away! 
Why Is an Ultrasound Considered Important?
Coming to terms with an unexpected pregnancy can be difficult, and it's not uncommon for women in your situation to feel shocked, angered, or scared by their circumstances. You may be under a lot of emotional pressure right now. Exploring your choices can seem impossible when there are so many feelings bottled up inside you.
Know that an unexpected pregnancy is not a journey you must take alone, and there are resources such as healthcare providers, counselors, and pregnancy consultants who are here for you. These professionals understand how you may feel overwhelmed. They are here to help you gather information about your choices.
Even if you are thinking about having an abortion, it's important to gather more information regarding the state of the pregnancy and your own medical status. Your health is what matters most. After taking the time to talk through your options with a caring expert, you may want to see what additional things you can learn that may help you moving forward.
What Usually Happens During an Ultrasound Appointment?
You may feel a little nervous about going in for an appointment. It may be your first time, and you may not know what to expect.  The procedure for an ultrasound exam often involves the use of high-frequency sound waves to scan your abdomen and pelvic cavity to generate an image of the pregnancy. The healthcare provider administering the exam will often assess your risk of experiencing a miscarriage or an ectopic pregnancy, which are conditions that may cause your pregnancy to end naturally.
This information will tell you if there's no longer a need for scheduling an abortion. An unexpected pregnancy that has a significant chance of ending on its own means alternate steps are needed. But an ultrasound exam can also guard your health. Something like an ectopic pregnancy often requires immediate treatment. It's recommended you seek medical care in this case without delay.
Abortion and Ultrasound
If you're thinking about abortion as an unexpected pregnancy option, your gestational age can impact the cost and procedures that are available to you. An ultrasound exam is one of the more accurate ways of measuring how far along you are. As you begin asking questions about your pregnancy, you may want to learn more about the different types of abortion procedures.
A non-surgical abortion is often only appropriate up to a certain point. And a surgical one typically involves a separate, longer process. As you think about yourself and the pregnancy, you may want to contemplate what choice you envision yourself being comfortable with. Consider how you can find out more about what you may need to know regarding your options.
Are you looking to gather more facts about your pregnancy? The expert staff at Avenue Women's Center will offer you accurate information and support. We're here to help you learn relevant details that can assist with making a choice. We understand there may be a lot of pressure during this time. On top of the limited ultrasound exams we offer, we can meet with you for a private consultation. Our caring staff can walk you through all of your options. We can answer questions about abortion procedures, and address any of your pregnancy-related concerns. Though you may be feeling overwhelmed, we want you to know we are here for you.
Schedule a free appointment at one of our six locations in Darien, Elmhurst, Glen Ellyn / Lombard, Naperville, West Chicago, and Wood Dale, Illinois!
_______________
References:
Reviewed by Patricia Kuenzi, APN-CNP, MSN, ANP, PNP.
The information provided here is general in nature.  It is not a substitute for a consultation with a medical professional. Before any medical procedure, it is imperative that you discuss your personal medical history, risks, and concerns with your doctor. If you have questions during or after a procedure, your doctor should be immediately contacted. Avenue Women's Center is not an emergency center.  If you are experiencing severe symptoms, such as bleeding and/or pain, seek immediate medical attention.  Contact your physician, go to an emergency room, or call 911.