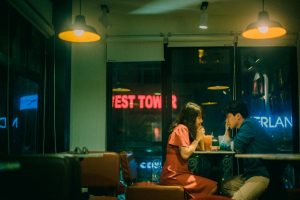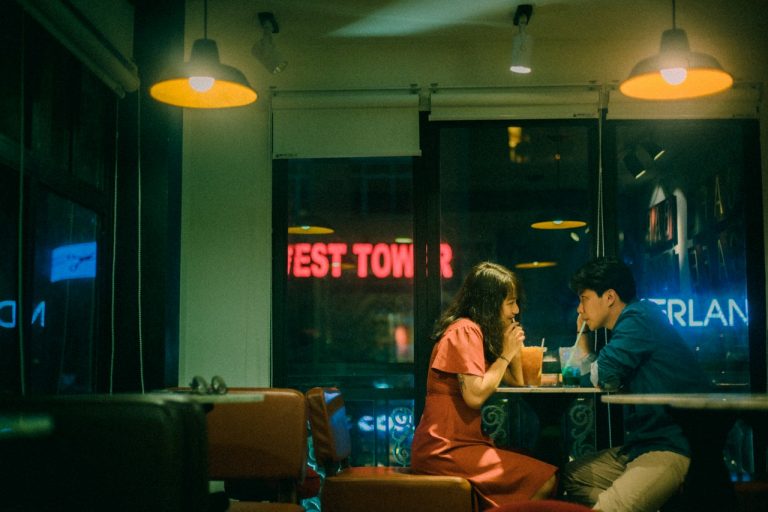 The dating world can be challenging. While pursuing romance can be rewarding, it can lead to disappointments. Especially, if the person you're dating does not align with your expectations. After learning about an unexpected pregnancy, you may be wondering if your current situation will make it difficult to find the right person for you. Dating while you're pregnant can pose a unique set of obstacles, But this doesn't mean you have to close yourself off from forming a personal connection with someone. The circumstances you're in may have inspired thoughts about your future choices, for dating and beyond. Will an unexpected pregnancy get in the way of your dating life?
Discovering that you're pregnant may have raised concerns. How is all of this going to affect your personal life? Are you able to pursue a relationship? Avenue Women's Center is here for you as you contemplate your options, and our caring staff will meet with you for a private appointment at no cost. At each of our six locations in DuPage County, we're equipped to provide women with reliable information and important pregnancy services.
Contact us today to receive confidential support and resources as we work with you to help you understand your choices!
Why Do I Want to Date?
This may seem like an odd question, but contemplating your motivation can be important if you're thinking about entering the dating scene. What is driving you to form a connection with someone? Maybe you're just used to dating and don't want the pregnancy to get in the way of your lifestyle. While you do not necessarily have to stop doing it, there may be a few things to take into consideration.
Do you feel emotionally secure enough to invest your energy in a romantic relationship right now? The news of an unexpected pregnancy can be quite sudden. And it's normal for women to experience a sense of shock. In addition, there may be fears and uncertainties about how to move forward with one of your options. Since you may be under a bit of stress right now, do you feel confident about dating someone?
Consider what your purpose is when it comes to opening yourself up to this type of bond. This can prevent you from wasting time with someone who may be keeping you from a healthy relationship, or distracting you from focusing on your own needs. The choices you face when it comes to an unexpected pregnancy often take time and careful research. Will your potential partner understand this? Do you want to include him in your support network?
While it can be exciting to find that someone who gives you butterflies, will this person be a positive force in your life? Being pregnant can come with a lot of ups and downs. When the lows hit, you may prefer to have a relationship to lean on that offers uplifting encouragement.
Asking Questions About Your Needs  
When it comes to who you let into your life, you may find you have certain standards. If you're thinking about dating someone while you're pregnant, you may want to set aside some questions and see if your desired partner matches these wants.
Does he seem like a responsible person with a job and a clear set of goals? How much effort does he invest in his personal relationships, and is he a dependable friend? What are some of the ways you noticed he tends to respond when faced with a sudden detour from his original plans?
While no one is perfect, it's most helpful if your partner is someone who builds you up and is reliable. Some women may feel insecure about their unexpected pregnancy. Your partner is likely to have things he's insecure about as well. And, since he's human, he's probably going to have a unique set of flaws. If you can accept that the one you have feelings for is not faultless, then there's no reason to hold yourself to an unfair standard.
Your Pregnancy Options & Your Needs
Regardless of whether you end up dating or not, the pregnancy decision itself most impacts you. When it comes to your choices of abortion, adoption, and parenting, you may want to focus on how each option may benefit you personally. Weighing the pros and cons with a professional resource can be helpful. You can walk through which plan feels right to you long-term. Even if your partner voices an objection to it, or you feel worried that you're asking too much of him by pursuing a certain route, what do you truly want?
Facing an unexpected pregnancy does not mean you must skip getting to know someone. But before you invest your energy in them, there are a couple of points to consider. Are they worthy of your attention? And can they be trusted to support you as you consider how you may want to move forward?
Schedule an Appointment
Are you worried about how your dating life may change as a result of an unexpected pregnancy? Avenue Women's Center has worked with a wide variety of women in the Chicagoland area since 1981, and we're prepared to assist you within a nonjudgmental environment. Our expert staff will provide accurate information regarding your choices of abortion, adoption, and parenting, equipping you to make a decision you feel confident about.
Schedule your free appointment with us today!
The information provided here is general in nature.  It is not a substitute for a consultation with a medical professional. Before any medical procedure, it is imperative that you discuss your personal medical history, risks, and concerns with your doctor. If you have questions during or after a procedure, your doctor should be immediately contacted. Avenue Women's Center is not an emergency center.  If you are experiencing severe symptoms, such as bleeding and/or pain, seek immediate medical attention.  Contact your physician, go to an emergency room, or call 911.