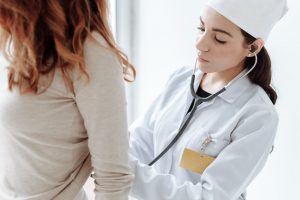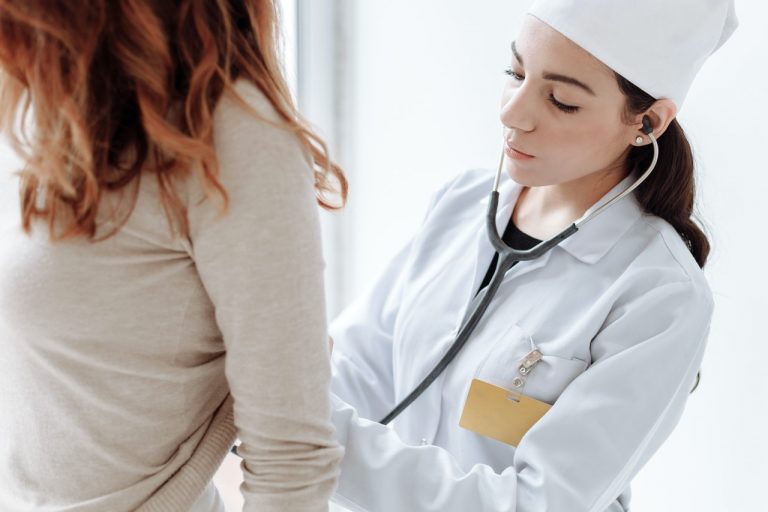 We know how hard an unexpected pregnancy can be. Understanding what to do next is not an easy decision. Abortion is a serious medical procedure with risks and side effects that follow, so it's important to be fully informed before making this decision. Talk to someone you trust and take your time before jumping ahead. Be informed so you can move forward with confidence and clarity.
Do Hospitals Perform Abortions in Illinois?
Hospitals in Illinois do provide some abortion procedures. Most first-trimester abortions are done at an abortion clinic or a private physician's office. How far along you are will determine which abortion method you can choose.
Before making an appointment for an abortion, it is important to receive an ultrasound. An ultrasound determines how far along your pregnancy is and can alert you to any potential health risks. Ultrasounds can be done at the hospital or a clinic like Avenue Women's Center.
What Types of Abortion Are Available?
There are two different types of abortions: medication abortion and surgical abortion. Both are used to terminate a pregnancy. Here is more information about each type and what the process looks like:
Medication Abortion
The most common type of medication abortion involves taking two different pills. The first, Mifepristone, typically works by blocking the hormone called progesterone. This causes the lining of the uterus to thin and stops the embryo from growing and implanting. The other pill, Misoprostol, causes the uterus to contract, expelling any contents. 
With medication abortion, the first pill is often taken at your clinic and then the second at home, hours later. A follow-up with a doctor is highly recommended to see if the abortion is complete.
Surgical Abortion
The other type of abortion is called surgical abortion which is more invasive than medication abortion. In a surgical abortion, the uterine contents are removed through the vagina using surgical tools, such as a curet or suction device.
What Are The Risks?
There are risks to consider when thinking of the abortion option. There can be short-term and long-term effects on your body and psychological state.
Potential risks of medication abortion include:
Incomplete abortion (may need to be followed by surgical abortion)

Heavy and prolonged bleeding

Infection

Fever

Digestive system discomfort
Potential risks of surgical abortion:
Passing blood clots that are larger than a lemon for more than two hours

Bleeding that is heavy enough that you have to change your pad twice in one hour for two hours straight

Foul-smelling vaginal discharge

Fever

Pain/cramping that gets worse instead of better, especially after 48 hours

Pregnancy symptoms that persist after one week
Confirm Your Pregnancy
Before you move forward with an abortion, make sure to confirm your pregnancy with a lab-quality pregnancy test and medical ultrasound. These will inform you about the details of your pregnancy that could affect your decision. An ultrasound can alert you to any possible complications during pregnancy as well. 
Schedule an Appointment
Schedule an appointment with us today to learn more about your options so you can make an empowered and informed decision. Our pregnancy tests and limited medical ultrasound appointments are completely free and confidential!
_______________
References: 
Mayo Clinic. (2020, May). Medical abortion. Retrieved from: https://www.mayoclinic.org/tests-procedures/medical-abortion/about/pac-20394687
Mayo Clinic. (2020, September). Could an elective abortion increase the risk of problems in a subsequent pregnancy? Retrieved from: https://www.mayoclinic.org/healthy-lifestyle/getting-pregnant/expert-answers/abortion/faq-20058551
healthline. (2018, December). Surgical Abortion. Retrieved from: https://www.healthline.com/health/surgical-abortion#recovery
Reviewed by Patricia Kuenzi, APN-CNP, MSN, ANP, PNP.
The information provided here is general in nature.  It is not a substitute for a consultation with a medical professional. Before any medical procedure, it is imperative that you discuss your personal medical history, risks, and concerns with your doctor. If you have questions during or after a procedure, your doctor should be immediately contacted. Avenue Women's Center is not an emergency center.  If you are experiencing severe symptoms, such as bleeding and/or pain, seek immediate medical attention.  Contact your physician, go to an emergency room, or call 911.