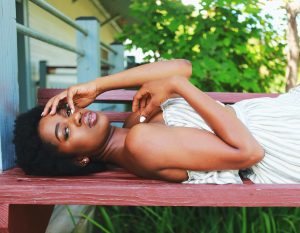 It's a tough question to ask, maybe an impossible one to answer with any certainty.  Still, it's a valid question that may be worth exploring.  "Will I feel different about my pregnancy decision in the future?" Perhaps the simple process of asking yourself this could offer insight that leads to your own best pregnancy decision.  The good news is, you don't have to engage in this self-reflection alone or unsupported.
Avenue Women's Center is a first-step limited medical clinic that serves women and couples facing an unexpected pregnancy.  We aim to support and inform through free early pregnancy services, like lab-quality pregnancy tests, limited medical ultrasounds, options consultations, and more!
Learn more about Avenue Women's Center!
A Worthwhile Question
When you're coping with an unexpected pregnancy in the present, it may be uncomfortable to consider how you'll feel about your options (and your pregnancy decision) in hindsight.  Most likely, the circumstances you're facing are stressful.  Maybe your body and mind are responding as though you're in the middle of an emergency.  Perhaps this unexpected pregnancy is essentially an emergency.  It's natural to focus on meeting present needs, not on contemplating the future, when you're managing a crisis.  Getting your needs met is a top priority!  But chances are, you have time to understand and process your next steps before making a decision.  In the meantime, it may be beneficial to ask yourself meaningful questions like this one.
A Wisely Considered Pregnancy Decision
If you're wondering whether you'll feel differently about a pregnancy choice in the future, you're on the right track to making a carefully thought-out decision.  It's healthy to acknowledge that the "future you" may look back on this challenging season differently than the "present you."  Have you ever heard the expression "hindsight is 20/20"?  It means that circumstances are much easier to understand and analyze when they're behind us.  "Future you" will also have the benefit of additional life experience.  Of course, "present you" is the only "you" who has this pregnancy decision before her- and she's more than capable of making it!  But maybe it would be helpful to consider how you'll view this experience in the rearview mirror.  Think about the pregnancy option(s) you're considering most seriously.  Do you believe this path may lead to regret?  Or is it a choice you think you'll feel confident in (or even proud of), despite any challenges that arise?
A Well-Struck Balance Between Reflection and Action
It's okay, even healthy, to let questions like this one challenge you and contribute to a well-considered decision.  But it's also important to accept that nobody can predict the future.  Maybe you're wondering this, and feeling stuck because the days ahead look so uncertain.  This can be a really challenging place to find yourself in.  Our expert staff at Avenue Women's Center is here to help!  We provide a safe, confidential space to process your circumstances alongside a compassionate pregnancy consultant.  It's our role to listen, educate you on your options, and help you explore available resources.  Empowering women to make informed pregnancy decisions is what we're all about.  When you receive a free ultrasound at Avenue, you'll have an opportunity to learn about your unique pregnancy and understand how much time you have to consider your next steps.  Many women have more time than they realize to think this through!  We'd love to help you strike a balance between considering your options with care and wisdom, and taking confident steps forward.
At Avenue Women's Center, we prioritize your immediate needs while helping you prepare to make a well-informed pregnancy choice.  It's important, and may be clarifying, to take the time that you need to ask yourself questions that matter.  Our caring staff at Avenue provides a pressure-free environment where you can bring your questions- those with clear answers that we can help answer, and those that require some self-reflection.
Call, text, chat, or email to schedule an appointment today!  Our limited medical clinics are located in Darien, Elmhurst, Glen Ellyn / Lombard, Naperville, West Chicago, and Wood Dale, Illinois!
The information provided here is general in nature.  It is not a substitute for a consultation with a medical professional. Before any medical procedure, it is imperative that you discuss your personal medical history, risks, and concerns with your doctor. If you have questions during or after a procedure, your doctor should be immediately contacted. Avenue Women's Center is not an emergency center.  If you are experiencing severe symptoms, such as bleeding and/or pain, seek immediate medical attention.  Contact your physician, go to an emergency room, or call 911.