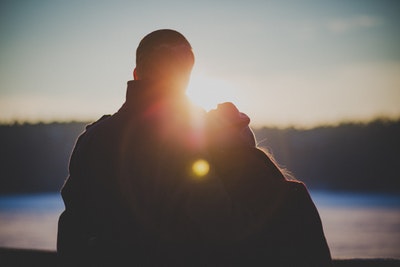 The topic of abortion can be difficult for you and your partner to discuss. If you've already experienced an abortion, you both may be tempted to banish the abortion to the past and move on. If abortion is a current consideration, you may differ on how strongly you are leaning towards that option. For some couples, they might believe an abortion was most beneficial for their relationship. If you are looking into an abortion or experienced one in the past, it's important to consider the question, "will my relationship change after an abortion?"
Avenue Women's Center understands how an unexpected pregnancy can be difficult for some couples, and our pregnancy consultants are available to discuss all options, including abortion, with you. Our services are free, and we offer nonjudgmental support as we help to provide you with all of the information you may need. Reach out and schedule an appointment today at any of our centers located in Darien, Elmhurst, Glen Ellyn / Lombard, Naperville, West Chicago, and Wood Dale, Illinois!
Abortion and Relationships
Sharing your feelings about an abortion is not always easy, and you may feel disappointed if it seems like your partner's response to your emotions feels dismissive. Leading up to a pregnancy decision, discussions of abortion or other pregnancy options can often be tense between couples and difficult to navigate. After an abortion experience, if there are feelings of anger and grief, productive problem solving can become challenging. For some men, they often feel the need to conceal their emotions, and it can be easy to interpret your partner's aversion to the topic as him deciding it's not important.
While not every couple is negatively affected by an abortion, it is possible that you may feel insecure about your relationship if there is the sense that your partner is not being supportive enough. For some couples, any discrepancies they had going into a pregnancy decision became more amplified after a choice was made. For example, if one partner felt like the other partner was more on board with a particular option, it can cause resentment to crop up in the future. It's important to talk through everything throughout the process, before and after a pregnancy decision, so that you can both be on the same page.
Discussing Abortion with Your Partner
Whether you have already experienced an abortion, or are considering it as your next step, it is helpful to approach the topic with open communication. Make sure that there is space for both of your feelings to be heard and acknowledged. It may also be helpful to recognize that ignoring the topic of abortion could contribute to future issues or generate a negative response from your partner. When it comes to any big life decision, there is always the potential to adversely impact a relationship. This is especially the case with an abortion decision, where so many factors are involved.
If you are wondering if your relationship will change after an abortion, you are not alone. Avenue Women's Center understands that a pregnancy decision has the potential to impact many areas of your life. Our expert client advocates offer you confidential care through a compassionate environment. We are here to serve you by offering free options consultations and post-abortion support. Contact us to schedule an appointment today and receive assistance at no cost.
---
References:
Belsey, E. M., Greer, H. S., Lal, S., Lewis, S. C., & Beard, R. W. (1977). Predictive factors in emotional response to abortion: King's termination study: IV. Social Science & Medicine, 11(2), 71-82.
Fredenburg, Michaelene. (2017, October). Reproductive Loss: Giving Permission to Grieve. Issues in Law & Medicine. 32(2). Retrieved from: http://www.questia.com/library/journal/1P4-1943043733/reproductive-loss-giving-permission-to-grieve
The information provided here is general in nature.  It is not a substitute for a consultation with a medical professional. Before any medical procedure, it is imperative that you discuss your personal medical history, risks, and concerns with your doctor. If you have questions during or after a procedure, your doctor should be immediately contacted. Avenue Women's Center is not an emergency center.  If you are experiencing severe symptoms, such as bleeding and/or pain, seek immediate medical attention.  Contact your physician, go to an emergency room, or call 911.