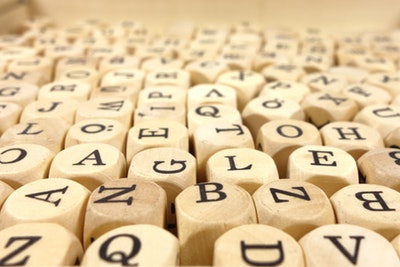 If you're experiencing an unexpected pregnancy, you might have a lot of words running through your mind. Surprised, worried, panicked, stressed, scared, and uncertain might just be some of them. What are the rest of your words wrapped around your unexpected pregnancy? How are these words impacting your next steps? What if there were words that could help you move forward in a pregnancy decision that feels best for you?
Words matter in a pregnancy decision—and so do you. At Avenue Women's Center, each woman is met with nonjudgmental understanding as we address your unique situation and needs. You'll receive compassionate care as you think through your options and learn accurate, reliable information about each one in a free consultation. Find out more about abortion, adoption, and parenting from experts who are here to support you. Take your next steps towards an informed pregnancy decision with a free appointment at any of our Chicagoland locations. Call, text, chat, or email us today!
Words Wrapped Around an Unexpected Pregnancy
Many of life's biggest decisions can be summed up in one word: terrifying. Whether exciting or daunting, important choices are often full of more questions than answers. It can be challenging for anyone to find the right words and face a potentially life-altering decision—especially if that decision comes as a shock.
There may be several difficult words wrapped around your unexpected pregnancy situation. Financial struggles. Uncertain future. Broken relationships. Missing support. Outside pressures. Self-doubt. What you're surrounded by externally and internally can impact the pregnancy options you consider.
There might also be a complete loss of words if you're drawing a total blank about what you're going to do next. When your mind falls silent but your decision awaits, what words can be found to help you make a choice that's right for you?
Words to Explore in an Unexpected Pregnancy
Over several decades, women have found help answering questions like these at Avenue Women's Center. They've used words such as comforting, caring, kind, understanding, informative, helpful, and supportive to describe the free pregnancy decision services we offer. Our expert pregnancy consultants listen to your words and help you discover new ones as you move forward in a pregnancy decision. Before you decide, think over your pregnancy options by asking important questions like these about each one …
Abortion: How is a surgical abortion different from a medical abortion (abortion pill)? What risks are involved with each procedure? What do you need to know about your pregnancy before considering an abortion? How might your feelings going into an abortion affect how you feel afterward?
Adoption: What are your local adoption plan options? How might legal assistance in the adoption process be helpful? What steps go into an adoption process? What could an adoption plan look like long-term?
Parenting: What are some helpful parenting resources and assistance programs in your area? Where might you find other avenues of support if you chose to parent? What might parenting look like if your partner was involved versus not involved?
Find answers to questions like these and more at Avenue Women's Center. We are here to listen to what words matter most to you in a pregnancy decision, and offer you support in your next steps with personalized answers. Our free consultations allow a safe, welcoming, and supportive space to address your unique concerns and learn more about each of your pregnancy options. Get accurate and reliable information about abortion, adoption, and parenting from experts who care about helping you move forward towards a decision that feels right for you. Contact us today for an appointment in the western suburbs of Chicago!
The information provided here is general in nature.  It is not a substitute for a consultation with a medical professional. Before any medical procedure, it is imperative that you discuss your personal medical history, risks, and concerns with your doctor. If you have questions during or after a procedure, your doctor should be immediately contacted. Avenue Women's Center is not an emergency center.  If you are experiencing severe symptoms, such as bleeding and/or pain, seek immediate medical attention.  Contact your physician, go to an emergency room, or call 911.