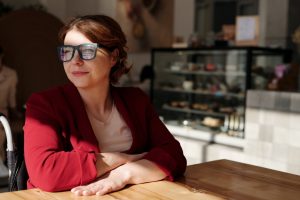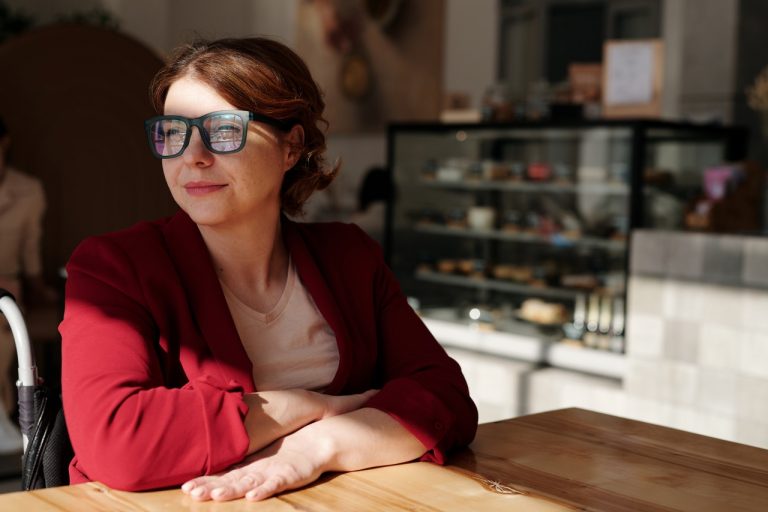 Sometimes we hide old wounds behind a protective armor we may be hesitant to remove. Relationships often involve a level of vulnerability. And if you've been hurt in the past, peeling back barriers to allow someone to see you can be hard. After meeting someone, perhaps you gradually let your walls come down as you formed a bond. Piece by piece, you might have felt yourself relinquishing the cover you had placed over past wounds as you opened yourself to something new. But there may still be a battle inside. If you've learned about an unexpected pregnancy, there may be a lot of worry and confusion. The situation can seem intense. And you may be wondering what it means for you and your partner. Assessing your feelings can be difficult, but where can you go for help?
Has the news of an unexpected pregnancy made you worried about your relationship with your partner? Avenue Women's Center is here to help by providing confidential resources and support. We offer free, medical-grade pregnancy tests, and the chance to sit down with our expert staff for a free consultation about your options.
Contact us today to begin to obtain accurate information about your choices of abortion, adoption, and parenting. Begin taking the next steps in your pregnancy decision!
I Think I'm Pregnant: What Should I Do?
Your first step should be to confirm the pregnancy. If you receive positive test results, give yourself a moment to pay attention to your own needs. Finding out you're pregnant when it may not have been planned can come as a surprise to you and your partner. Feelings can also be difficult to assess. And there may be inner conflict when it comes to what you should do.
Discussing a Possible Pregnancy 
Emotions can shift, sometimes without warning. This may be tied to your concerns about your relationship with your partner. It may be a good idea to consult a professional resource. They may help provide you with tools to communicate with him. This can assist your partner in starting to understand your feelings.
An unexpected pregnancy can be challenging for couples. But it has the potential to deepen your bond and nourish a healthy connection. To do this often requires listening and clearly outlining your needs to one another. This is usually a very mature step for both parties, as finding balance in your lives after a sudden change can be a test of how well you respond to each other.
Processing Feelings Together 
Try not to feel discouraged if this task seems difficult. Even couples who have been together for decades can be challenged by life-changing events. One of the first things you can do is try not to ignore your thoughts and emotions, or attempt to push them down.
You might have felt tempted to don your armor again and shut your partner out. Understandable, but this can create conflict. Your partner could misunderstand what you need, and he may be confused about how to help you. This can potentially lead to miscommunication. Some partners may assume because the other member in the relationship isn't directly asking anything of him, then she must not need any help.
But this can lead to frustration on your end. You may be asking yourself: Why isn't he more involved? Does he want me to have an abortion? What is he thinking about the pregnancy, and does he care? Is he just ignoring me?
This news may have caused your partner to experience shock as well. Contemplating how to move forward and be receptive to one another's needs can be a steady process. It may be helpful to have an unbiased mediator guide you both through this potentially difficult conversation.
Pregnant: Sorting Through Emotions
Acknowledge Feelings:
What happened in the past might be encouraging you to be stoic and trust yourself to be your own source of support. But emotions typically exist for a reason. They want to tell us something about ourselves and provide us with insight into the path we're taking. Pushing them down can also keep your partner from being able to relate to you and respond appropriately if he thinks you don't need him. Try to let your feelings out, and locate a safe environment to share them with nonjudgmental counsel.
Give Yourself Time:
We all have certain ways of reacting to conflict, and sometimes, these patterns of behavior occur without conscious thought. Your first response after learning about an unexpected pregnancy might have been to seek a resolution to your panic as quickly as possible. It's recommended you slow down the process and breathe. Widening the space between the discovery that you're pregnant and your decision can give you time to contemplate your options. You may have a lot of anxieties that you want to stop, but is there a way for your partner or some other resource to reduce some of your stress? Avoiding an issue can grant it the power to hurt you from the dark. And while being open up to others can seem scary at first, it can prevent your armor from weighing you down.
Are you concerned about your unexpected pregnancy news and its impact on your relationship? Avenue Women's Center comes alongside women and their partners in the midst of a pregnancy decision. We understand the unique challenges of this time. Our caring pregnancy consultants can meet with you and your partner for a private discussion about your options and concerns. Receive information on abortion, adoption, and parenting at our six DuPage County locations.
Schedule an appointment with us today to receive reliable information and support from our compassionate staff!
The information provided here is general in nature.  It is not a substitute for a consultation with a medical professional. Before any medical procedure, it is imperative that you discuss your personal medical history, risks, and concerns with your doctor. If you have questions during or after a procedure, your doctor should be immediately contacted. Avenue Women's Center is not an emergency center.  If you are experiencing severe symptoms, such as bleeding and/or pain, seek immediate medical attention.  Contact your physician, go to an emergency room, or call 911.