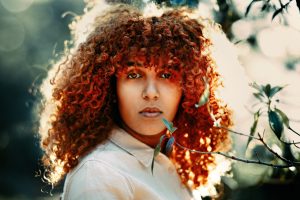 This is an important question- and a painful one- for many women going through an unexpected pregnancy.  Maybe your family knows about your pregnancy and isn't offering the support you'd hoped for.  Or, you haven't told them yet- but they don't have the best track record of responding to difficult situations with empathy.  Circumstances like these can feel hurtful and isolating.  A discouraging reaction from loved ones, or simply the fear of one, may cast doubt and confusion over the future.  But you're not alone.  A caring advocate is available to help you process and move toward your own best outcome- regardless of the challenges you're facing.
At Avenue Women's Center, navigating the complications of an unexpected pregnancy alongside women is what we're passionate about.  We've been a trusted resource for over forty years!  Avenue is a judgment-free environment, where you can safely and confidentially explore the pregnancy options available to you.
Discover our free services– like medical-grade pregnancy tests, limited medical ultrasounds, options consultations, and more!
A Challenging Question
Chances are, you care about your family and want to remain close.  That's good and healthy!  However, the people you love the most can also be the most capable of hurting you.  When family members turn away, that can be really hard to endure.  But the truth is, it isn't possible to know for sure how your family will respond to your pregnancy decision in the future.  Even if their initial reactions have discouraged you, their feelings could change later on.  So, maybe the wisest course of action is to explore your best path while continuing to love your family well.  Listen to your own values and instincts.   That may be the best thing for your relationships anyways, because resentment can sometimes develop when we make choices based on others' desires or expectations.
A Genuine Conversation
If you haven't done so already, consider talking with your family members about this upcoming pregnancy decision.  If they're not aware of your pregnancy yet, their reactions may be different than you expect.  Give them time and space to process these circumstances and express how they feel.  Hopefully, they'll listen to your perspective with kindness and respect in return.  Even if you continue to disagree, an authentic conversation creates an opportunity for mutual understanding and growth.  Conflict can be constructive when a family manages it well, because disagreement presents an opportunity to understand ourselves and each other on a deeper level.  If your family's reaction to your unexpected pregnancy has been hurtful so far, it's good to express this and communicate your desire to heal those wounds.  Remember that maintaining healthy relationships is each person's choice.  Your family members' words, actions, and attitudes are outside of your control.
An Opportunity for New Connections
Sometimes, family relationships do become strained in response to stressful circumstances.  If parenting is an option you're considering, it is important to receive caring support.  But practical help and encouragement can come from all kinds of sources.  Close friends, a faith community, or a support group may be your foundation of support.  Avenue Women's Center can help you connect with caring people who'd love to cheer you on (regardless of your pregnancy choice), before and after this decision is made.
Our team at Avenue understands that family relationships are important, and it's natural to wonder if your choice will separate you from those you love.  If you're worried that parenting would isolate you from your family, we're here to help.  We will explore your path forward together and offer additional support as you navigate the relationships you hold dear.
Call, text, chat, or email to schedule an appointment today!
The information provided here is general in nature.  It is not a substitute for a consultation with a medical professional. Before any medical procedure, it is imperative that you discuss your personal medical history, risks, and concerns with your doctor. If you have questions during or after a procedure, your doctor should be immediately contacted. Avenue Women's Center is not an emergency center.  If you are experiencing severe symptoms, such as bleeding and/or pain, seek immediate medical attention.  Contact your physician, go to an emergency room, or call 911.