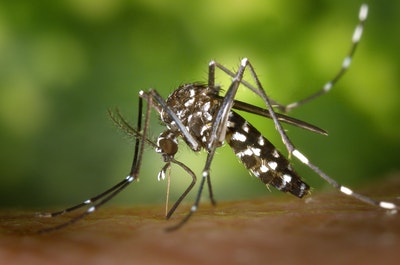 If you have recently learned of an unexpected pregnancy, you may be feeling bombarded by all of the questions and decisions that you have to make. With Zika virus often in the headlines, that may be just one more thing you're worrying about. We trust you will consult with your doctor about your unique medical situation, but hope this article will be useful as you start to gather the information that will help in your pregnancy choices.
Avenue Women's Center has offices in Elmhurst, Glen Ellyn / Lombard, Naperville, and Wood Dale, Illinois. As you navigate your personal pregnancy situation, we are here to help you. If you might be interested to receive a free, private pregnancy consultation, or to learn more, please contact us today.
It has been reported that pregnant women that have been infected with the Zika virus have a high probability of infecting the fetus and delivering a baby with significant birth defects, a condition called congenital Zika syndrome. The effects of this viral disease on non-pregnant women—and other adults and children—are non life-threatening and run a course similar to a number of other tropical viral diseases. Here is a list of the most common symptoms.
Fever
Rash
Headache
Joint pain
Conjunctivitis (red eyes)
Muscle pain
Typically, the symptoms are mild and limited in duration. However, when pregnant women have the disease, the effects of congenital Zika syndrome can be substantial, most particularly microencephaly, which occurs when the fetal brain fails to grow normally. The effects of this condition after birth can be substantial, including mental retardation and a number of possible physical disabilities.
Fortunately, pregnant women in Illinois are for the most part at minimal risk for such infection because the mosquito that carries the virus cannot survive in temperate climates. However, people who travel to the Caribbean or other topical regions can possibly become infected there and return carrying the infection with them. Those infections can be transmitted to others through unprotected sexual activity. So, caution needs to be exhibited when either partner in a relationship has traveled to the tropics and may have been bitten by a mosquito vector carrying the virus.
There doesn't seem to be any other means of communicating the disease between human subjects, and indigenous, temperate-climate mosquitoes do not seem to be significant vectors for the virus. Yet, the consequences of a Zika virus infection in a pregnant woman are potentially sufficiently devastating that extreme caution needs to be exercised if there is any possibility of such an infection.
For Midwesterners, the Illinois Department of Public Health has made available a downloadable document titled "Zika Virus Action Plan." It can be found on their web site and summarizes the current level of understanding on the issue.
We provide this article knowing (1) we are not experts on Zika Virus and (2) sometimes it increases fear when people try researching medical concerns on their own.
However, we do also know that we are experts on navigating pregnancy decisions. Therefore, we provide trusted medical information via the web site listed below. The information involved in being experts at pregnancy decision making is different than the Zika virus information.
If you are concerned about your pregnancy situation and would like to talk with a compassionate pregnancy consultant, we are here for you. You will never encounter judgment at Avenue Women's Center. We have accurate information about abortion and about support for continuing pregnancies. Whichever direction is best for you, we will support you. To learn more or schedule an appointment – in Elmhurst, Glen Ellyn / Lombard, Naperville, or Wood Dale, Illinois – please call, text, email, or chat.
---
References:
Illinois Department of Public Health. (2016, August). Illinois Zika Virus Action Plan. Retrieved from: http://www.dph.illinois.gov/topics-services/diseases-and-conditions/zika/toolkit
Reviewed by Patricia Kuenzi, APN-CNP, MSN, ANP, PNP.
The information provided here is general in nature.  It is not a substitute for a consultation with a medical professional. Before any medical procedure, it is imperative that you discuss your personal medical history, risks, and concerns with your doctor. If you have questions during or after a procedure, your doctor should be immediately contacted. Avenue Women's Center is not an emergency center.  If you are experiencing severe symptoms, such as bleeding and/or pain, seek immediate medical attention.  Contact your physician, go to an emergency room, or call 911.