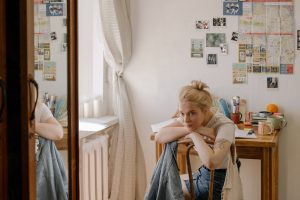 Finding yourself unexpectedly pregnant can be quite a shock to most women. Perhaps you took time to think through what to do, or perhaps you always knew what you would do. Regardless of how you arrived at your decision, you're seeking help with the abortion pill. And maybe you've spoken with a clinic or looked into more information but find yourself with more questions than answers.
Are you looking for abortion pill help? You don't have to search in vain. Avenue Women's Center is here for you with the information you're looking for. Be equipped with the services and resources needed as your first step when looking into the abortion pill. We are passionate about serving women in your situation and meeting you where you are.
Call, chat, email, or text us today to learn more!
Abortion Pill Information
As you are making or already made your decision, it can be difficult to know which sources are trustworthy, scientific, and factual. There is so much misinformation about pregnancy and abortion as well as different beliefs about these things. Perhaps you feel that the vast amount of information online is too much to sort through. Or maybe you feel that the abortion clinic didn't satisfy your questions or concerns.  At Avenue Women's Center, we provide compassionate care to you as well as accurate information so that you get the answers you need!
Abortion Pill Reversal
In your research, perhaps you've come across something known as "abortion pill reversal."  Maybe you're wondering if this is even possible, or perhaps you came across it because you're questioning your decision a bit. Or maybe you just want to have all your options on the table in case you want to change your mind later down the road. If you've already taken the first round of the abortion pill, you can learn more about the option of reversal at Avenue.
After Abortion Care
Perhaps you've researched more on abortion because you've already had your abortion and are having a hard time. While everybody reacts to and feels differently about abortion, some women and men struggle after an abortion. Looking for and finding help following an abortion can be difficult. But if you are one of the people struggling with difficult emotions after an abortion, there are programs designed for after-abortion support.
Abortion Pill Risks
Lastly, perhaps you are looking for information regarding risks following the abortion pill. If you've taken the abortion pill and are experiencing severe pain, cramps, nausea, or bleeding, you should check with your doctor and go to the emergency room. While these symptoms can be common with the abortion pill procedure, if they are severe or last for a long time, you should seek help.
It's never fun having questions or concerns about an important decision or procedure, especially when it comes to the abortion pill. We want to help you gather accurate information and resources as well as walk through your possible options. Our consultants are compassionate, caring, and well-informed so help you get through this time of your life and keep going!
Schedule a consultation with us remotely or at a location near you! 
Reviewed by Patricia Kuenzi, APN-CNP, MSN, ANP, PNP.
The information provided here is general in nature.  It is not a substitute for a consultation with a medical professional. Before any medical procedure, it is imperative that you discuss your personal medical history, risks, and concerns with your doctor. If you have questions during or after a procedure, your doctor should be immediately contacted. Avenue Women's Center is not an emergency center.  If you are experiencing severe symptoms, such as bleeding and/or pain, seek immediate medical attention.  Contact your physician, go to an emergency room, or call 911.