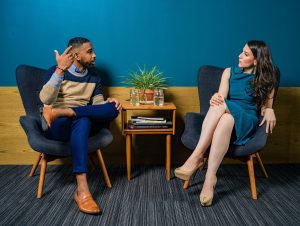 If you're considering abortion to save your relationship, you may be feeling overwhelmed by seemingly limited paths forward.  But you do have options. And decisions about your unexpected pregnancy are yours to make!  Perhaps you've already checked out Part 1, which introduced this challenging subject.  Welcome back!  Conversations between a woman and her partner about an unexpected pregnancy can be stressful, triggering responses that are out of sync.  We've considered how empathizing with one another's emotions and treating one another with respect may help create a healthy dialogue when you and your partner don't agree.  Let's continue to explore how to move forward if you're considering abortion to save your relationship.
Our expert team at Avenue Women's Center is here for you.  Since 1981, we've been providing supportive services to women (and men) facing unexpected pregnancies.  Our caring staff will discuss your options, including abortion, adoption, and parenting, according to your unique needs.  We want you to feel empowered to make choices that are right for you.
Learn more about our organization and the services that we offer at each of our six locations in Chicagoland, Illinois!
Fostering A Healthy Mental Space
When it comes to making important decisions of any kind, it is critical to do so from a rational, emotionally balanced point of view.  If you or your partner want to quickly make a decision about your unexpected pregnancy, consider taking a step back.  These decisions are significant to your well-being. So, they are definitely worth the careful consideration that time allows.  In difficult situations, there may be a lot of heightened emotions which can soften with time and reflection.  Making decisions from this panicked or fearful mental space may lead to regret.  Take the time to carefully research all of the options and resources available to you before choosing your path. And it's ok to ask your partner and others to respect your position.  Although it may feel uncomfortable at first, you may also consider talking with one or more caring and trustworthy individuals who are not as directly impacted by your pregnancy.  Others may be able to offer a perspective that is, naturally, more unbiased than your partner's.
*Some coercion is abusive or covers up abuse.  If you believe that you are being abused and are concerned for your safety, call 911 right away. To get connected with support, call the Domestic Violence Hotline at 800-799-7233.   
No Matter How Trying Your Situation Is, You Don't Have to Do This Alone
If your partner is not adding pressure, but you still believe that abortion is the only way to avoid a breakup, you might be facing a dilemma.  There may even be more than one man involved.  Perhaps your significant other and the father-to-be are two different individuals.  Situations like this may be especially stressful and complicated.  Whatever your circumstances, know that you don't have to face future decisions and outcomes alone.
Our expert staff is here to provide you with the information, resources, and support that you need.  Receive limited medical services that will equip you for your next steps. Our caring pregnancy consultants can also discuss your individual questions. We're here to be a resource as you navigate the dynamics of your relationship with your partner.  If you're interested, we may also be able to connect you with a community of caring individuals who can help. 
Schedule an appointment today at one of our six locations in the western suburbs of Chicago, Illinois.
The information provided here is general in nature.  It is not a substitute for a consultation with a medical professional. Before any medical procedure, it is imperative that you discuss your personal medical history, risks, and concerns with your doctor. If you have questions during or after a procedure, your doctor should be immediately contacted. Avenue Women's Center is not an emergency center.  If you are experiencing severe symptoms, such as bleeding and/or pain, seek immediate medical attention.  Contact your physician, go to an emergency room, or call 911.