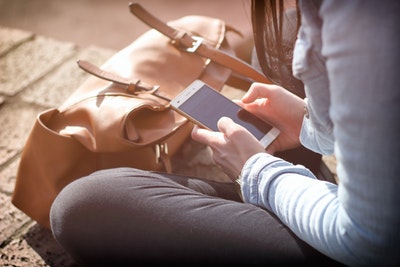 Not many teens plan on becoming pregnant. When that one sexual encounter results in an unexpected pregnancy, it can be absolutely terrifying to face at a young age. Your body felt ready for sex, but your life is not ready for a pregnancy. Teens often consider the option of abortion, wondering how they will tell their parents—or if they even have to. Do your parents need to know about an abortion?
Have you unexpectedly become pregnant, or think you might be? Are you afraid of telling your parents about your pregnancy and the options you're considering? Let Avenue Women's Center be a helpful first step forward in your pregnancy decision. Our services are completely confidential and tailored to meet each person's individual decision needs, no matter what your age. We offer free, medical-grade pregnancy tests to anyone in the DuPage County area, as well as private consultations to learn more about your options, including abortion. Before you decide, contact us for a free appointment!
Do My Parents Need to Know About an Abortion?
Before answering this question, it's first important to understand that a pregnancy decision is ultimately up to you to make. No one can, or should, pressure you into any option—especially if you don't feel completely confident about it. You cannot be legally forced into any pregnancy option, whether it's parenting, adoption, or abortion.
Now onto the question: Do your parents need to know about an abortion? Local abortion laws vary from state to state. In Illinois, "The existing state law requires parental notification, but not parental approval"* for minors 17 years old or younger. According to the Parental Notice of Abortion Act of 1995, an adult family member acting in the best interest of a minor must be notified of an abortion 48 hours prior to the procedure. This adult family member is defined as a person over the age of 21 who is "the parent, grandparent, step-parent living in the household, or legal guardian."* So yes, in the majority of cases in Illinois, your parents would need to know about an abortion. The only exception is to apply for a judicial waiver. Please note that abortion laws often go under review and are subject to changes. Before proceeding with any plans, it's important to research the current laws of your state.
The possibility of parental notification raises important questions for teens considering abortion. How do you want your parents to find out? From you? Or a notification in the mail? Fear might be driving you towards the latter, particularly if you're worried about their reaction to your pregnancy news. Yet, there could be several reasons why it would benefit your parents to know about an abortion.
Why Do Your Parents Need to Know About an Abortion?
Part of being a parent is caring for the health and well-being of your child. An abortion has potential side effects that could affect you physically, emotionally, and mentally. You may have a variety of post-abortion needs in regards to your overall health, things you might not be able to provide on your own. Whether a surgical abortion or a medication abortion (abortion pill), these procedures have risks involved that can range from minor to serious. And these risks might be beyond your understanding as a teenager, and even as an adult. "The medical, emotional, and psychological consequences of abortion are sometimes serious and long-lasting."* Every woman experiences abortion differently, and it can be difficult to predict how your body and mind will handle an abortion.
Even though it's up to you decide what to do about your unexpected pregnancy, consider how it might benefit you to share the decision with your parents. They don't need to agree with your decision or approve it. They might have strong reactions and emotions could run high. But taking the following steps may help demonstrate that you are moving in the right direction:
Confirm your pregnancy with a medical-grade test. Many factors can affect the accuracy of a home pregnancy test. It's important to first confirm your pregnancy with reliable test results from your health care provider, doctor, or a local pregnancy center.
Learn how far along you might be in your pregnancy. This is called the gestation age. The types of abortion procedures available to a woman largely depend on the gestation age of her pregnancy. Conception is often difficult to determine in an unexpected pregnancy, but an ultrasound can be a helpful tool in determining gestation age.
Ask ALL the questions and get ALL the answers. You may know some things about abortion, but maybe you don't have all the facts you need to make an informed decision just yet. And you may have far more abortion questions than answers.
Find these helpful services at Avenue Women's Center. Our free services include medical-grade pregnancy tests with accurate results just 10 days after possible conception. We also provide consultations with reliable and nonjudgmental information about each of your pregnancy options, including abortion. No one will be notified of your appointment with Avenue—all of our services are free and confidential! Let us support the first steps of your pregnancy decision. Call, text, chat, or email us today to learn more!
---
References:
The Center Square. Bishop, Greg. (2019, March). Senate committee moves to end parental notification requirement for abortion. Retrieved from: https://www.thecentersquare.com/illinois/senate-committee-moves-to-end-parental-notification-requirement-for-abortion/article_8bf8ec12-bdb7-5dcd-b996-130fd540345e.html.
Parental Notice of Abortion Act of 1995, 750 ILCS 70/. Retrieved from: http://www.ilga.gov/legislation/ilcs/ilcs3.asp?ActID=2103&ChapterID=59.
The information provided here is general in nature.  It is not a substitute for a consultation with a medical professional. Before any medical procedure, it is imperative that you discuss your personal medical history, risks, and concerns with your doctor. If you have questions during or after a procedure, your doctor should be immediately contacted. Avenue Women's Center is not an emergency center.  If you are experiencing severe symptoms, such as bleeding and/or pain, seek immediate medical attention.  Contact your physician, go to an emergency room, or call 911.