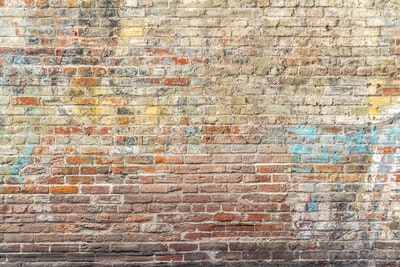 While some women are certain abortion is best for them, others have a harder time deciding. There are many aspects to consider, and it can be overwhelming to decide. You might have answers to your immediate questions, but still feel like you're hitting a wall in a decision about abortion. What else might be helpful to think about as you decide what to do? How can you shift your focus to examine other factors involved and move past the wall in your abortion decision?
If you're hitting a wall in your decision about abortion, come into Avenue Women's Center for supportive help in your next steps. We offer free consultations to learn more about each of your pregnancy options, including abortion. Learn accurate and reliable information in a compassionate, nonjudgmental, and confidential environment. Our expert staff is here to listen and address your unique concerns. Contact us today for your free appointment in Elmhurst, Glen Ellyn / Lombard, Naperville, West Chicago, or Wood Dale, Illinois!
Hitting a Wall in a Decision About Abortion
Each woman has their own reasons for considering abortion. They can involve factors that are practical, personal, emotional, financial, and even health-related. Even when abortion seems best, it can still feel like something is blocking your decision. As you go to take your next steps, you hit a wall that prevents you from moving forward. Figuring out what the wall is made out can help you tear it down.
Does your wall consist of missing details about abortion? Is your wall built with mixed emotions about having an abortion? What could you learn that would be helpful? Consider looking further into questions such as …
What are the different types of abortion procedures?
What is gestational age and how does it affect abortion options available to me?
How might an ultrasound help me decide about abortion?
What are the risks involved with an abortion?
Reaching Beyond the Wall and Deciding About Abortion
The wall blocking your abortion decision might be thicker than answering questions like these. What factors haven't come to mind or haven't been explored in greater depth? You might possess general information about abortion, but the wall you're hitting might include more personal and individualized concerns. Abortion affects each woman differently, both physically and emotionally. What could be mild side effects for one woman may be more severe for another. You can't see into the future, but you can reach beyond the wall in your decision and take steps to better understand how an abortion might impact you.
Talk with your doctor or medical professional in regards to your unique health history and how it may factor into an abortion. What might be a good plan to have in place for any potential emergencies, side effects, symptoms, or pain management following an abortion?
Speak with a trusted person, a counselor, or a therapist regarding your personal feelings about abortion. What could be some emotional reactions you might have afterwards? How might you handle them? Are any of these emotions coming into play as you decide?
It can be frustrating and confusing to hit a wall in a decision about abortion. Avenue Women's Center is here to process through your decision in a welcoming and judgment-free atmosphere. Learn more information about each of your pregnancy options, including abortion, from our expert consultants who care about helping you make an informed decision you feel good about. Call, text, chat, or email us to set up your free options consultation today!
The information provided here is general in nature.  It is not a substitute for a consultation with a medical professional. Before any medical procedure, it is imperative that you discuss your personal medical history, risks, and concerns with your doctor. If you have questions during or after a procedure, your doctor should be immediately contacted. Avenue Women's Center is not an emergency center.  If you are experiencing severe symptoms, such as bleeding and/or pain, seek immediate medical attention.  Contact your physician, go to an emergency room, or call 911.