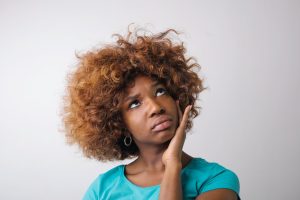 Unplanned pregnancies can be scary, especially when trying to figure out all of your options. While it may seem like you either have to continue your pregnancy or seek an abortion, you have other options as well. 
Adoption
An option that many women find is the right choice for them is to make an adoption plan. When making an adoption plan there are several options available, depending on what you would like or what your current situation is. 
Closed Adoption: Closed adoptions typically keep the biological mother's information completely anonymous with legally sealed identification documentation. With closed adoptions your confidentiality is secure.
Semi-Open Adoption: This option often gives you the opportunity to communicate with the child and the adoptive family through a third-party person. With semi-open adoptions, you create a plan for when and how much communication happens. 
Open Adoption: Open adoption allows for completely open communication between you, the child, and the adoptive family. Some women prefer open adoption because it allows the child to learn more about their family backgrounds as these questions come to mind throughout their lives.
Parenting
Some women feel that parenting is the best option for them. The decision to become a parent is often filled with many questions, anxiety, and even fear, but this is completely normal.  
Many women who choose to parent discover that they feel much more confident after learning more about it and obtaining good resources to become more prepared. 
Who Can I Talk To?
To talk more about what your options might be, reach out at one of our centers today. We're here to help you understand all of your options and to give you the confidence you need to make the decision that's right for you. You're not alone.
The information provided here is general in nature.  It is not a substitute for a consultation with a medical professional. Before any medical procedure, it is imperative that you discuss your personal medical history, risks, and concerns with your doctor. If you have questions during or after a procedure, your doctor should be immediately contacted. Avenue Women's Center is not an emergency center.  If you are experiencing severe symptoms, such as bleeding and/or pain, seek immediate medical attention.  Contact your physician, go to an emergency room, or call 911.