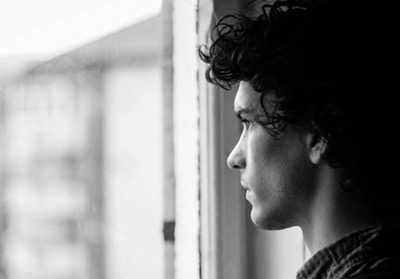 Sometimes you find yourself in a relationship that seems undefinable—at best you can refer to it as "complicated." What happens when your relationship is already complicated and a pregnancy gets thrown into the mix? What do you do when you're pregnant in an "it's complicated" relationship?
Avenue Women's Center has been assisting women facing unplanned pregnancy for the past 37 years—in any form of relationship imaginable. We provide trusted, affordable services that are often the first step for those who think they may be pregnant. Contact us today, no matter what your status, for a free pregnancy test or options consultation. Our caring client advocates are here for you!
So, it's complicated and now you're pregnant. What next? Here are some questions you may be asking:
Do you tell him about the pregnancy? Generally, yes. Here's why: As a pregnancy consultant, I have seen many women who have faced this dilemma. If it was a casual encounter or you don't think there is a future to the relationship, not telling him may be a consideration. However, generally, I would advise against that approach, unless there were extreme circumstances or you were concerned for your safety. Whether or not he chooses to be a part of the process is up to him. Giving him the chance is up to you. Each woman's situation is unique, and you'll need to determine what is right for you and your pregnancy.
Will the pregnancy impact the status of your relationship? It could. And it could go either way. Unplanned pregnancies can be stressful. Stress elicits a response from us. Will this response work to hinder or help your potential relationship? For some couples this type of situation causes them to take the plunge into "coupledom." For others, it causes them to realize they are better off as friends, or perhaps not even be in each other's lives at all.
How do I move forward? Regardless of what happens to the status of your relationship, it's important to get informed. Making a pregnancy decision can be difficult. Take some time to gather information about your pregnancy options—abortion, adoption, and parenting. Speak to an expert like Avenue Women's Center who is able to provide you with relevant information as an uninvolved third party. That way, you can begin to process through your decision and all the things involved outside of your "it's complicated" relationship.
Unplanned pregnancy is complicated. Relationships are complicated. There is no easy solution for either one, but there are steps that can be taken to help. Not only that, but there are people who are able to walk you through it. Let Avenue Women's Center be a resource for you during this time. Our caring client advocates are here to provide a comfortable space and a listening ear for you to process through your decision. Call, chat, email or text for an appointment at one of our five DuPage County locations: Elmhurst, Glen Ellyn / Lombard, Naperville, West Chicago, and Wood Dale, Illinois. We are here for you.
The information provided here is general in nature.  It is not a substitute for a consultation with a medical professional. Before any medical procedure, it is imperative that you discuss your personal medical history, risks, and concerns with your doctor. If you have questions during or after a procedure, your doctor should be immediately contacted. Avenue Women's Center is not an emergency center.  If you are experiencing severe symptoms, such as bleeding and/or pain, seek immediate medical attention.  Contact your physician, go to an emergency room, or call 911.