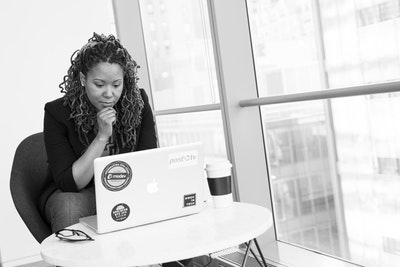 New experiences and circumstances are always just around the corner as life moves us through different stages. We often wind up in places and situations we've never been in before. Change can be exciting, but also nerve-wracking. If you're unexpectedly pregnant, you might not be sure of where this change is heading. Maybe you've never been pregnant, or maybe you have, but never in these type of circumstances. Whatever the situation, you've never thought about abortion before, but you are considering it now.
If you're unexpectedly pregnant and considering abortion, come into an Avenue Women's Center location to learn accurate information! We've helped women in the Chicagoland area face unexpected pregnancy decisions for nearly 40 years, and we offer nonjudgmental and reliable information about your options, including abortion. Contact us today for your free pregnancy consultation at any of our five centers in Elmhurst, Glen Ellyn / Lombard, Naperville, West Chicago, and Wood Dale, Illinois!
Considering Abortion Due to a New Change
Change can push us right out of our comfort zones and into the unknown. Our response to change often depends on the circumstances involved and where we are in our lives. As a new situation unfolds, it can sometimes bring feelings of anxiety, stress, and fear. You might not even be entirely sure exactly how you're feeling, without a similar experience for comparison. You could be feeling a lot like this if you're experiencing an unexpected pregnancy. Whether it's your first pregnancy or a pregnancy in challenging circumstances, it's a change that you didn't think was going to happen right now. A change that might come at what feels like the worst possible timing.
Abortion may never have been a consideration before, but it is now in your current situation. For some, an abortion might feel like the only option due to health, financial, or circumstantial reasons. Others may feel uncertain about parenting or adopting, and leaning toward abortion as a result. A decision about abortion might never have been something you ever imagined facing, and you're wondering how you're going to handle your next steps.
Creating a Plan to Better Understand Abortion
Learning more can be helpful when you've never experienced something before. You might already know some details about abortion, but you aren't sure what is fact and what could be fiction. There are many opinions and feelings about abortion, and it can be challenging to find accurate and reliable information. To better your abortion options and alternatives, create a plan that helps address your unique concerns.
Step One of your plan could be listing out your abortion questions and finding factual answers to each one. For example:
Step Two of your plan could consist of evaluating your thoughts and feelings about the abortion information you learned.
There might be many more steps in your plan to better understand the option of abortion. You may never have thought about abortion before, but now you are able to learn more so that you can choose an option that feels right for you. Each pregnancy situation is filled with possibilities of change, regardless of the options you're considering. A pregnancy decision can have lasting effects, whether you parent, adopt, or abort. If you've never been pregnant before, or if you're in a completely new pregnancy situation, it can feel overwhelming to decide how you're going to handle your decision. But you don't have to face it on your own …
At Avenue Women's Center, we care about providing you with the information you need to take your next steps! Not only will you find compassionate and nonjudgmental support, but also reliable and accurate information about each of your pregnancy options, including abortion. Our expert pregnancy consultants are here to come alongside you with support and encouragement as you face an unexpected pregnancy decision. Call, text, chat, or email us to set up your free pregnancy consultation! Walk-ins are also welcome!
The information provided here is general in nature.  It is not a substitute for a consultation with a medical professional. Before any medical procedure, it is imperative that you discuss your personal medical history, risks, and concerns with your doctor. If you have questions during or after a procedure, your doctor should be immediately contacted. Avenue Women's Center is not an emergency center.  If you are experiencing severe symptoms, such as bleeding and/or pain, seek immediate medical attention.  Contact your physician, go to an emergency room, or call 911.