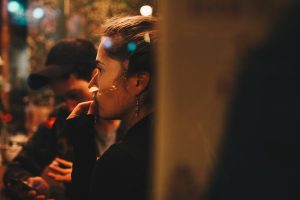 If you're going through an unexpected pregnancy (or if you've ever followed the news), you probably know how controversial the subject of abortion has become.  It makes sense that Americans have strong, diverse beliefs about the options available to women as they face unexpected pregnancy outcomes.  That's because this topic is complex, sensitive, and meaningful.  It touches on some very significant personal matters.  So, it's no surprise that unexpected pregnancies often produce tension within families.  Maybe you're coping with a pregnancy that wasn't part of your plan, and you're concerned that your loved ones' beliefs (which are bound to influence their views) don't or won't align with the plan(s) you're considering.
Navigating an unexpected pregnancy beside parents can be challenging… no matter your age, whether or not their beliefs about pregnancy options are compatible with yours.  Perhaps your own parents don't believe in abortion.  Maybe you're reading this blog because your loved ones' opinions are causing stress that's impacting your relationships with them and/or your pregnancy decision-making process.  Avenue Women's Center is here for you no matter what difficult family dynamics you're managing today.  Our role is to listen to your story, understand your needs, and provide the reliable information and support you need to take your next steps.  
Check out Avenue's "About Us" webpage to learn more!
When Parents Have Strong Views About Your Pregnancy Options
If your parents are opposed to abortion (or adoption, or parenting), this may be tough to handle regardless of where you stand.  Perhaps their views clash with yours.  Of course, conflict is common under these circumstances, however your family may express it.  Maybe your opinions aren't as clear and resolute as your parents'.  And you're worried that their beliefs will sway your decision-making process.  Even if you agree with them on some things, you're seeing this situation through a unique perspective because you'll experience the outcomes most deeply. This is why it's important that the pregnancy decision comes from you.
In some ways, your parents' strong feelings about abortion could make it more challenging to navigate this pregnancy journey with them.  That doesn't mean it's wrong for your family members to have their principles. Although, the way people communicate their principles can definitely be flawed at times.  Your parents' views are probably based on their deeply held values and beliefs.  Maybe there's a religious/spiritual or political influence, but of course, that's not always the case.  Maybe their feelings are inspired by personal experiences.  Again, peoples' motives concerning pregnancy options are often complicated and delicate.  That's why having a safe, honest dialogue can be beneficial.
The Power of Authentic Communication
Whether your parents' beliefs align with yours completely, a little, or not in the slightest, chances are, their feelings matter to you.  Does that mean it's okay to let their position on pregnancy options override yours?  Of course not.  But be encouraged, because it is possible to maintain healthy boundaries while persevering (or even growing) in these important relationships.  Here are some tips to help you approach your unexpected pregnancy alongside your parents, if you choose to invite them into this journey.
Ask your parents to please respect your autonomy. It may be helpful to openly recognize their beliefs.  If you think their intentions are good, consider pointing this out. Maybe their beliefs are inspired by their love for you, or you appreciate the strength of their principles.  But this pregnancy is inside your body.  You'll be impacted by the pregnancy outcome more than anyone.  So, while they're naturally free to feel the way they feel, they need to respect the boundaries you set.
If you feel comfortable, and you believe your parents would respond genuinely, consider asking them where their feelings and beliefs are coming from. The answers may surprise you.  They may help you understand your parents on a deeper level. And they can build bridges of empathy- no matter how much or how little you agree on the matter of abortion.
On the flip side, ask your parents to give you the space to express where you stand. Consider processing your own values and beliefs with them, and how these may be affecting your decision-making process.
Authentic, respectful communication is powerful.  Check out some of Avenue's other blogs for more tips on navigating unexpected pregnancies and pregnancy decisions with family.
At Avenue Women's Center, it's our mission to empower persons coping with an unexpected pregnancy by providing free first-step pregnancy services.  It's important to know where you stand, so you're equipped to move forward with an informed perspective.  We're here to help you gather all the education and support you need to find your own best pregnancy outcome.  Learning about your pregnancy options and available resources will play a key role in equipping you to make this discovery.
Schedule an appointment at Avenue today!  Our caring, expert staff is available to answer your questions in a relaxed, confidential, no-pressure setting. 
The information provided here is general in nature.  It is not a substitute for a consultation with a medical professional. Before any medical procedure, it is imperative that you discuss your personal medical history, risks, and concerns with your doctor. If you have questions during or after a procedure, your doctor should be immediately contacted. Avenue Women's Center is not an emergency center.  If you are experiencing severe symptoms, such as bleeding and/or pain, seek immediate medical attention.  Contact your physician, go to an emergency room, or call 911.