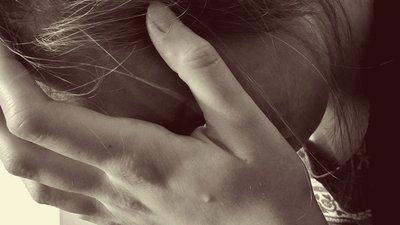 In this third article in a series of four, we'll share information about possible side effects of RU486, the abortion pill. (Read the first or second articles.)
We understand that reading facts can be beneficial, but exploring your personal options is more helpful. Our helpline is staffed with caring experts, here to aid Chicagoland women who are considering termination. Please contact us.
Our articles provide some general information, but are not a substitute for professional medical advice. If you have taken RU486 and are concerned about your side effects, immediately call your doctor or dial 911.
In general, bleeding and cramping are part of a medication abortion. These are experienced after taking misoprostol, the second medication of the abortion pill process. The bleeding may be heavy, and there may be large clots or tissue in the blood. In addition, women may feel sick, including weakness or dizziness, feel strong cramps, feel nauseous, vomit, or have diarrhea, feel temporary abdominal pain, or experience temporary mild fever or chills.
Because of sudden changes in hormone levels, different kinds of emotional feelings may also be part of the side effects.
Serious abortion pill side effects could include:
an allergic reaction to either of the medications
failure to end the pregnancy, an incomplete abortion where part of the pregnancy is left inside the uterus
infection
blood clots in the uterus
undetected ectopic pregnancy or very heavy bleeding
If the medication abortion is not complete, or if bleeding is very heavy or prolonged, surgical intervention may be needed to stop or control it. Anyone who is concerned about their symptoms or who has signs of serious complications should call their medical provider or dial 911 right away.
In the weeks following use of the abortion pill, some bleeding or spotting may still occur. It is important to have a follow up appointment with the medical provider within 1-2 weeks after taking RU486. This is to make sure the abortion is complete and the woman is healthy. Any woman who learns she is still pregnant will need to talk with her healthcare provider as she may need another dose of medication or to have an in-clinic surgical abortion to end the pregnancy.
When Chicagoland women are considering whether to choose the abortion pill, we are here to help. With five locations in the DuPage County area, Elmhurst, Glen Ellyn / Lombard, Naperville, West Chicago, and Wood Dale, Illinois we are here to support you. Please call us today.
The information provided here is general in nature.  It is not a substitute for a consultation with a medical professional. Before any medical procedure, it is imperative that you discuss your personal medical history, risks, and concerns with your doctor. If you have questions during or after a procedure, your doctor should be immediately contacted. Avenue Women's Center is not an emergency center.  If you are experiencing severe symptoms, such as bleeding and/or pain, seek immediate medical attention.  Contact your physician, go to an emergency room, or call 911.