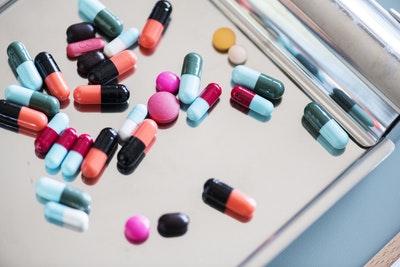 Sometimes the odds work in our favor, but when they don't it can be crushing news. Even with careful planning, risk can still be right around the corner. We may ask ourselves, "What are the odds of that happening?" when something catches us off-guard. You might be experiencing this right now if you're unexpectedly pregnant and thinking about taking a medication abortion. What are the odds with the abortion pill? How do you know for sure if it's the option for you? When things can't be left up to chance, it's time to take charge and find out the facts.
Learn more about abortion and abortion alternatives at Avenue Women's Center. For nearly 40 years, we've supported women in the first steps of their unexpected pregnancy decision with free options consultations. Get accurate and reliable information about all of your pregnancy options, including the abortion pill. If you're in the Chicagoland area and seeking help in your pregnancy decision, reach out to us today or walk into any of our five locations!
What are the odds with the abortion pill?
As you wonder about the option of abortion, it's important to understand that you aren't alone. Roughly half of all pregnancies in the United States are not planned, and nearly half of these pregnancies end in abortion.* Your reasons for considering the abortion pill are personal and unique to your pregnancy situation—but what are the odds involved?
A medical abortion most commonly involves two medications taken within the first several weeks after a missed period to end a pregnancy. As with any medical procedure, there are possible risks with an abortion. Some women experience bleeding similar to a period after taking abortion pills, with mild symptoms that pass after a few days. Others might experience complications and require immediate medical attention such as heavy bleeding, severe abdominal or back pain, fever lasting more than 24 hours, or abnormal vaginal discharge.*
Although uncommon, there have been instances of failed or incomplete medical abortions, or when the pregnancy continued and was unresponsive to the medications. The American College of Obstetricians and Gynecologists (ACOG) states that medical abortion "has required continued emphasis on follow-up because failure rates for medical abortion are higher than those for surgical techniques."* In these cases, emergency care and/or a surgical procedure may be required to complete the abortion process and assess the woman's health status. In any case, a follow-up visit with your health care provider or doctor is recommended after taking the abortion pill to ensure that "you're healing properly and to evaluate your uterine size, bleeding, and any signs of infection."*
How do you know if the abortion pill is right for you?
Whatever your personal beliefs on abortion, "the actual experience can affect women not only on a personal level but can potentially have psychological repercussions."* Not all women experience emotional effects, but some may feel guilt, anxiety, or depression after taking the abortion pill medication. For those that do, it can be a tough experience to handle and overcome. How do you know if the abortion pill is right for you?
A starting point is doing some research and learning more information about the medication abortion process. Don't wonder about your personal odds with an abortion. Get to know the potential physical and emotional health risks involved, and talk them over with your doctor or health care professional.
Another first step might be to learn about abortion after-care. What self-care might be needed for your personally on a physical and emotional level? Are there specific post-abortion symptoms that concern you more than others?
Don't leave your abortion concerns up to chance. Speak up about your thoughts and feelings with someone you trust to listen without judgment or influence. This could be an outside party such as a counselor, therapist, or pregnancy expert. It could also mean confiding in a close friend, loved one, or your partner. Much like your pregnancy decision, who you trust with your thoughts on abortion is up to you.
Odds are you have many more questions about abortion than answers. Make an informed pregnancy decision by learning more with a free options consultation at Avenue Women's Center. We provide accurate and nonjudgmental information about each of your pregnancy options, including the abortion pill. Our pregnancy consultants take the time to listen and address your unique and personalized concerns in a private, confidential, and understanding environment. We are here to support you as you take the first steps of your decision. Contact us today to set up your appointment!
---
References:
The American College of Obstetricians and Gynecologists (ACOG). (2014, March. Reaffirmed 2016). Medical Management of First-Trimester Abortion. Retrieved from: https://www.acog.org/Clinical-Guidance-and-Publications/Practice-Bulletins/Committee-on-Practice-Bulletins-Gynecology/Medical-Management-of-First-Trimester-Abortion.
Mayo Clinic. (2018, July). Medical abortion. Retrieved from: https://www.mayoclinic.org/tests-procedures/medical-abortion/about/pac-20394687.
Psychology Today. (2010, October). Post Abortion Stress Syndrome (PASS)—Does It Exist? Retrieved from: https://www.psychologytoday.com/us/blog/somatic-psychology/201010/post-abortion-stress-syndrome-pass-does-it-exist.
Shriver Report. Bonham, Adrienne D. (2013, October). Why are 50 Percent of Pregnancies in the U.S. Unplanned? Retrieved from: http://shriverreport.org/why-are-50-percent-of-pregnancies-in-the-us-unplanned-adrienne-d-bonham/.
Reviewed by Patricia Kuenzi, APN-CNP, MSN, ANP, PNP.
The information provided here is general in nature.  It is not a substitute for a consultation with a medical professional. Before any medical procedure, it is imperative that you discuss your personal medical history, risks, and concerns with your doctor. If you have questions during or after a procedure, your doctor should be immediately contacted. Avenue Women's Center is not an emergency center.  If you are experiencing severe symptoms, such as bleeding and/or pain, seek immediate medical attention.  Contact your physician, go to an emergency room, or call 911.